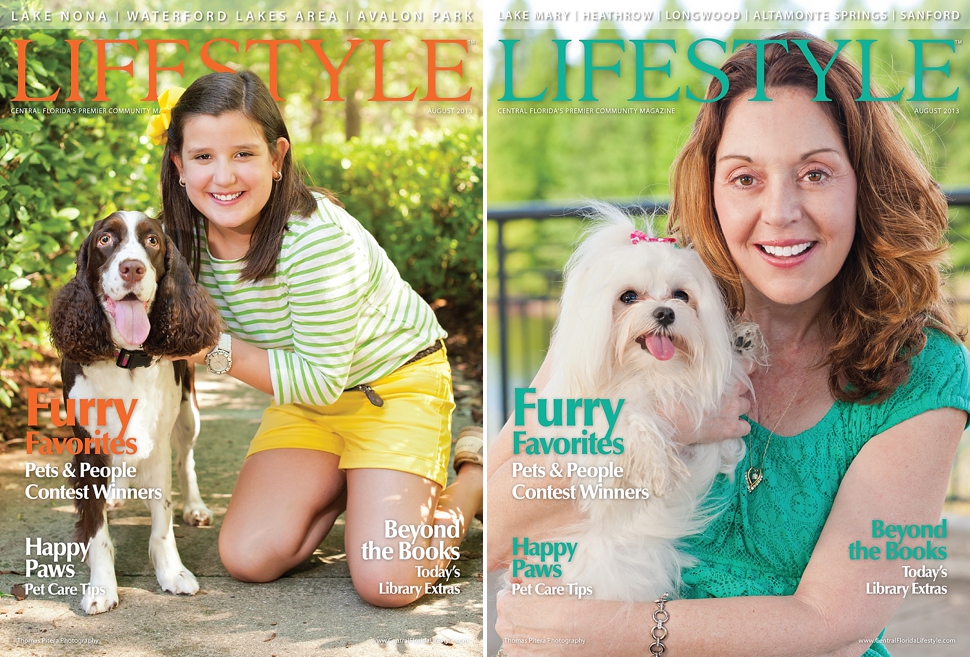 As some of you might know, we sponsored this year's Pets & People Contest by Central Florida Lifestyle Magazine. Readers sent in their photos of their pets, and then the top three winners were selected by popular vote!
We did this photo shoot with first place winners Maggie and her person Ana (Avalon Park), second place winners Scarlett and her person Janet (Lake Mary) and third place winners Piper and her person Cooper (Avalon Park). It was so much fun, and it was great to meet some of our neighbors from Avalon Park.
Our photos from the shoot grace the August 2013 covers of both the Eastern (Lake Nona, Waterford Lakes Area and Avalon Park) and Northern (Lake Mary, Heathrow, Longwood, Altamonte Springs and Sanford) editions, and we couldn't be more honored or excited!
Be sure to check out the feature when you get your copy in the mail!