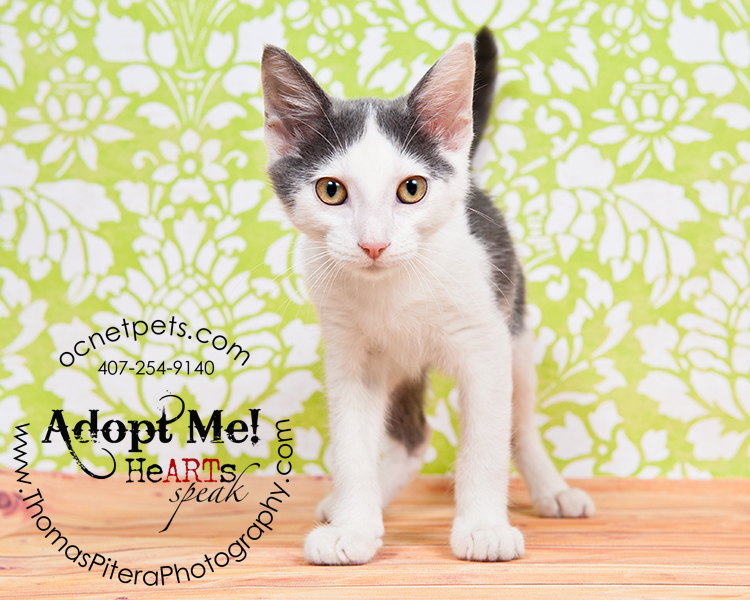 There are a lot of adult cats and kittens at the shelter this time of year. A lot. We photographed some of the eligible kitties at Orange County Animal Services yesterday – there's never been a better time to adopt!
For the rest of July, all families of active military and reserves, as well as honorably discharged veterans and retirees, can adopt a pet for free. All you have to do is bring in your active military ID or a copy of your DD Form 214 and you can bring home a new friend with no adoption fee!
As you can see, there are cats and kittens in every shape and size available, but I wanted to spend a few moments to highlight two very special kitties who need an angel to give them a chance at a new life and a happy forever home.
The first cat who needs a special human to take care of her is WC61 A168296. The shelter named her Susan. At just about a year old, she weighs 30 pounds. Morbid obesity is deadly to cats if left unchecked, but I believe that with loving care and a safe, gradual diet, Susan can have a wonderful life. Sadly, at her current weight, Susan can barely move. In 90+ degree weather, I can't even imagine how uncomfortable she must be in her cage. Please help us share her story and find her a home who will take care of her and get her back to her swimsuit-ready figure!
The second is WC77 A270878. This little cutie is a 4-month-old male with an umbilical hernia. Essentially, it's an opening in the muscle wall where the belly button is located that didn't close properly. The result is a little golf ball-sized protrusion on the belly. Please don't let it scare you! It doesn't hurt him – you just need to be gentle when handling him. This playful, sweet little boy has every chance of a long, wonderful life. He might need corrective surgery for it, but I can speak from personal experience – he'll heal up just fine! We know a very special cat named Mal who had an umbilical hernia when he was a kitten and now he's a completely healthy and mischievous boy!