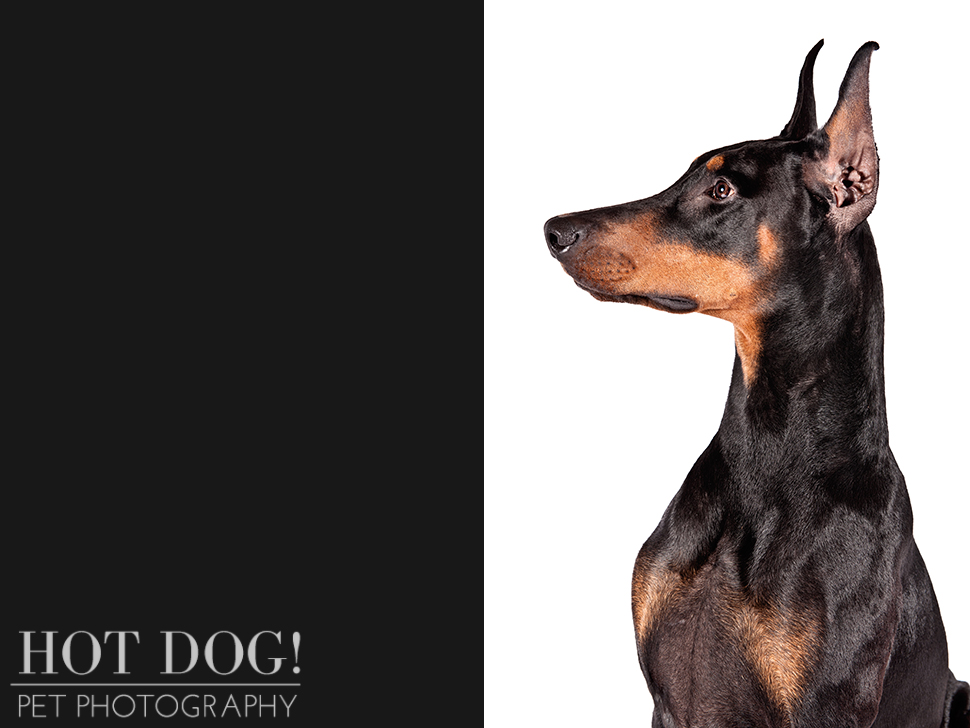 The fifteenth breed in our dog of the day series is the Doberman Pinscher!
When we think of regal dogs, the Doberman definitely comes to mind – check out that noble profile (and those incredible ears)! Unlike many of the breeds we've featured so far, the origins of the Doberman aren't 100% clear. Most think they're rooted in turn-of-the-century Germany, where they were bred to serve as guard dogs and companions. In addition to their qualities as guard dogs, they're smart, obedient and affectionate!
"Always Faithful", a life-size Doberman Pinscher sculpture in bronze, is located in Guam at the war dog cemetery at the U.S. naval base as a permanent monument.