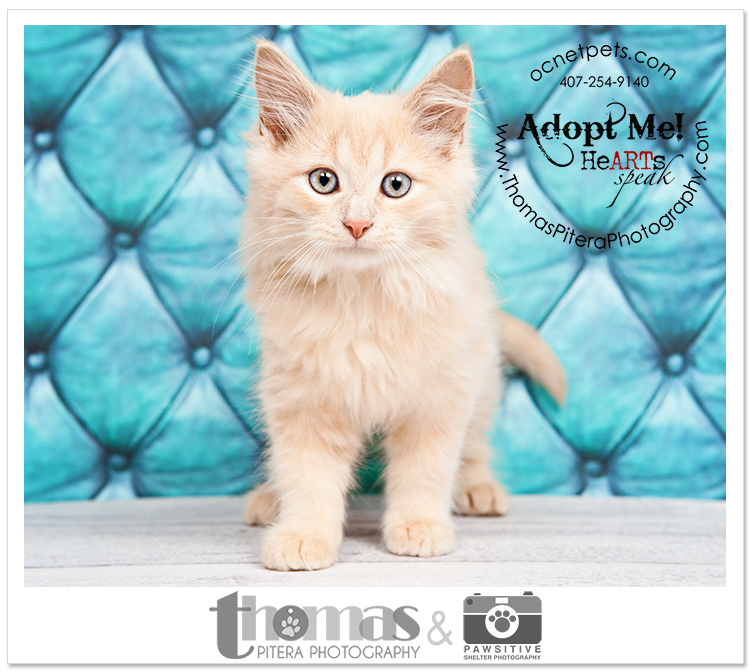 This weekend we photographed a record of 17 cats and kittens! I think this was largely thanks to how awesomely well-behaved they all were!
This first beautiful 2-1/2-month-old kitten is one of four from the same litter – 2 are medium hairs and two are short hairs. (A252414 WC27)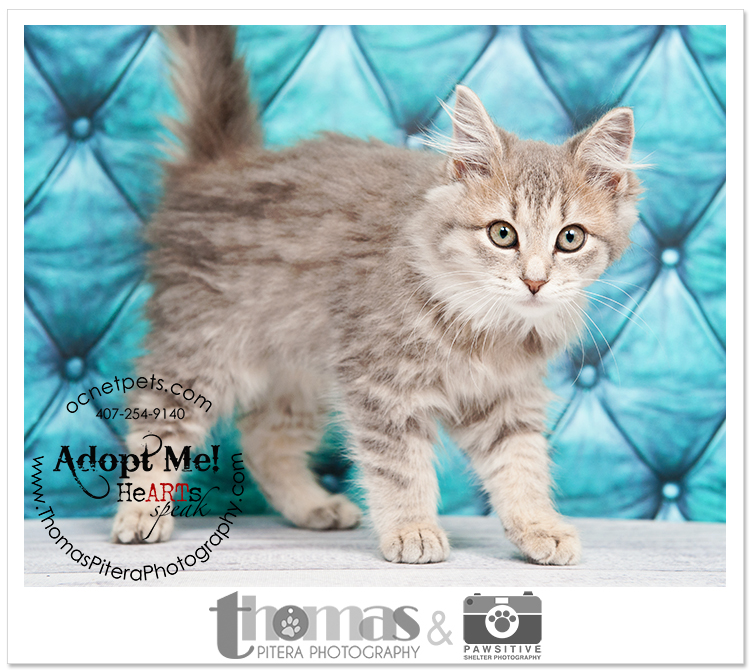 This is his pretty little gray sister! They both have gorgeous, soft coats and are really sweet. (A252415 WC27)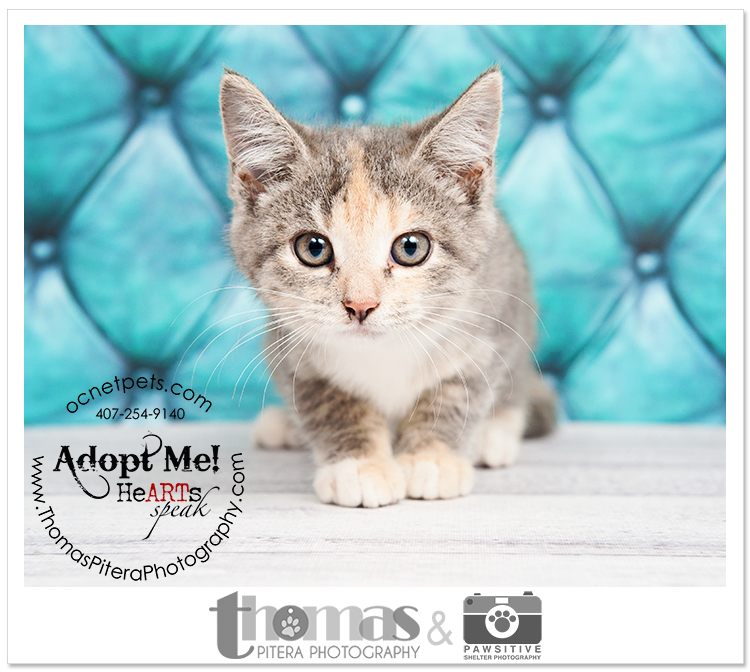 This is the short hair sister! Do you see the family resemblance? (A252416 WC25)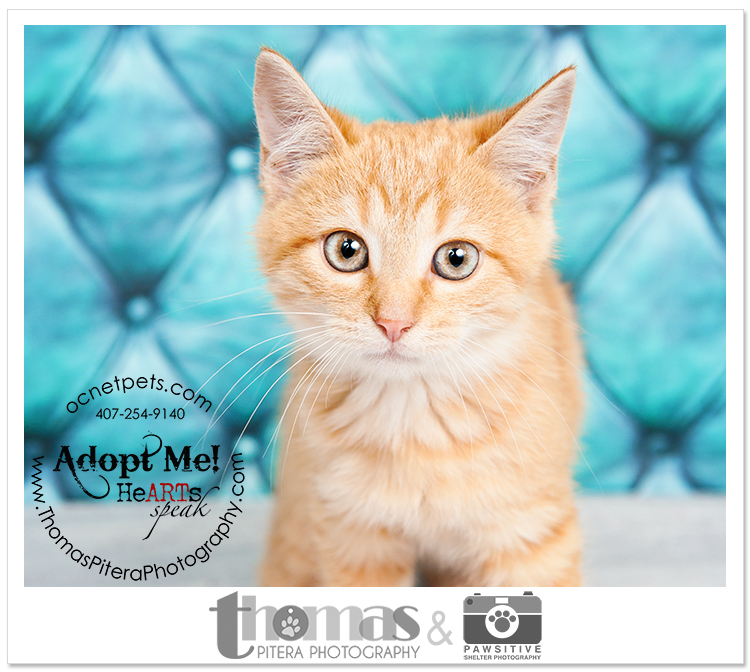 This is the last of the four – a cute little male short hair. (A252417 WC25)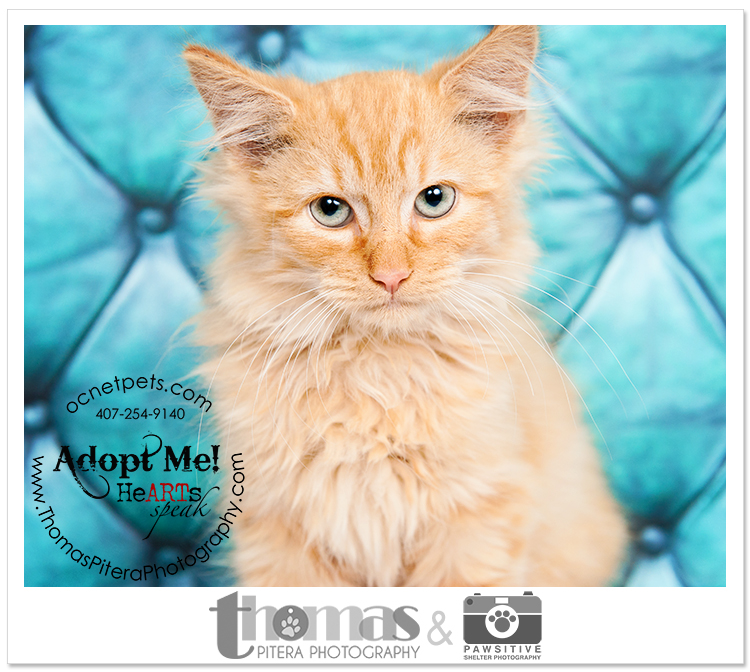 This little medium hair fellow is about 2 months old. He wasn't a huge fan of having his picture taken, but he's definitely cute! (A252421 WC03)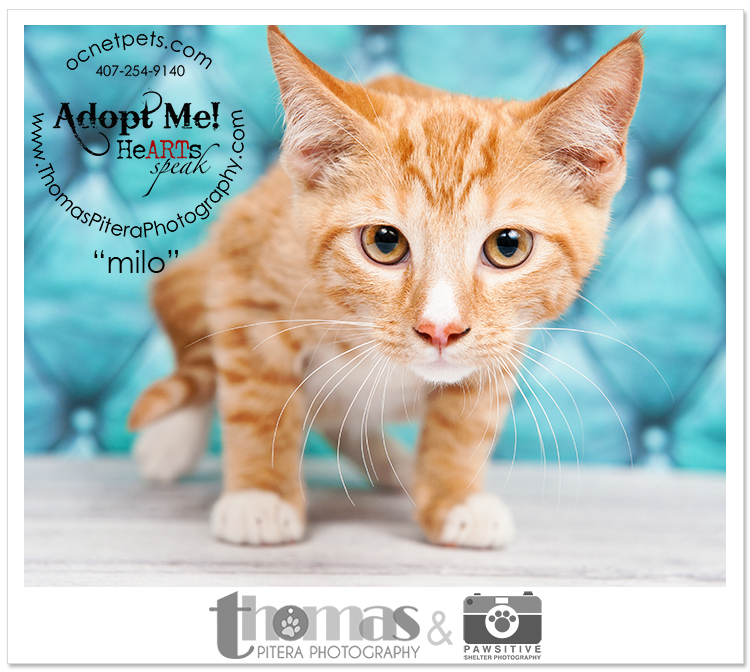 Here's another adorable pair of litter mates! Milo is the male. He's 4 months old. (A252450 WC57)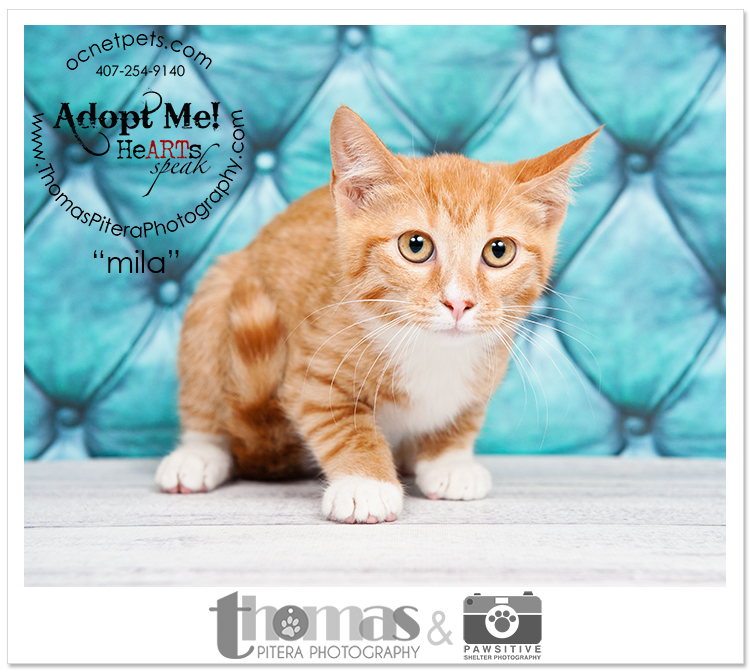 Mila is Milo's sweet little sister. (A252452 WC57)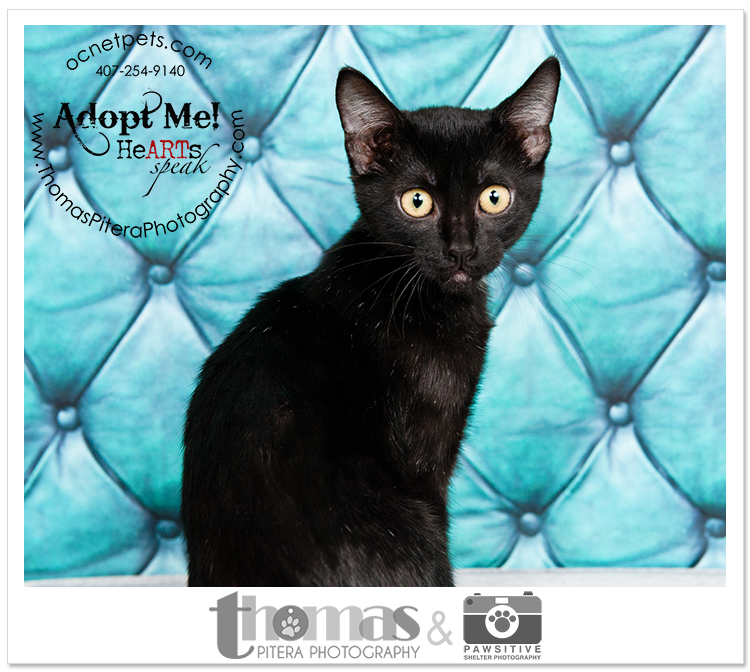 This black beauty is about 4 months old. (A252383 WC95)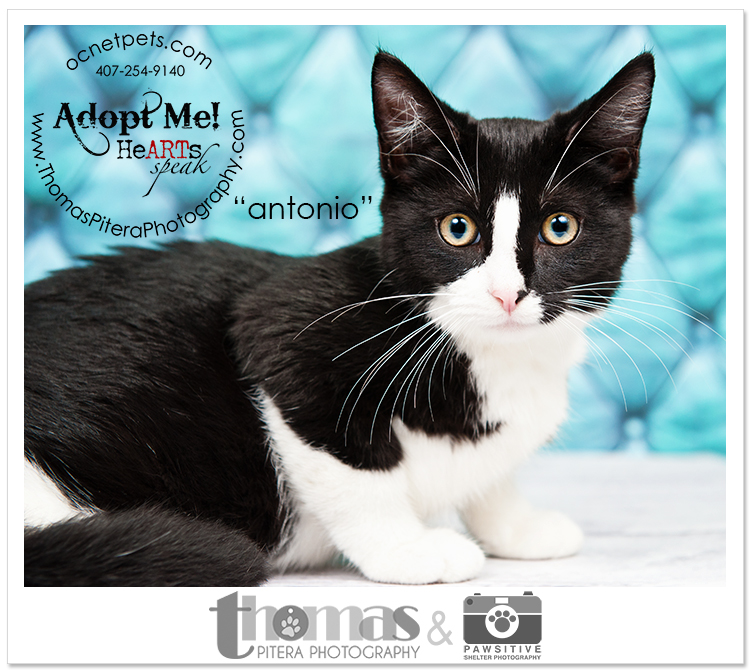 These next two aren't related, but they're currently bunking together and have really bonded. This is Antonio – he's about 4 months old and the braver of the two roomies! (A252131 WC75)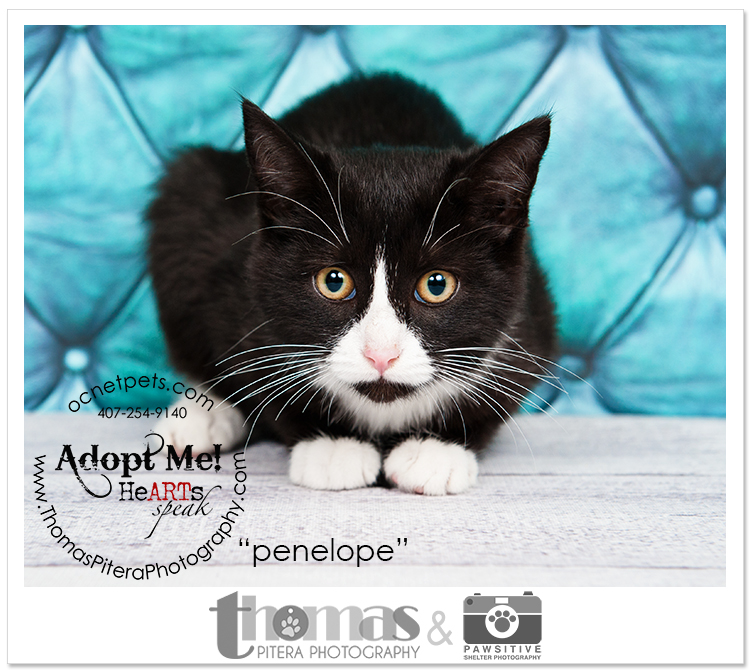 Penelope is a bit more shy but very sweet. She's a little younger at 2-1/2 months. (A252218 WC75)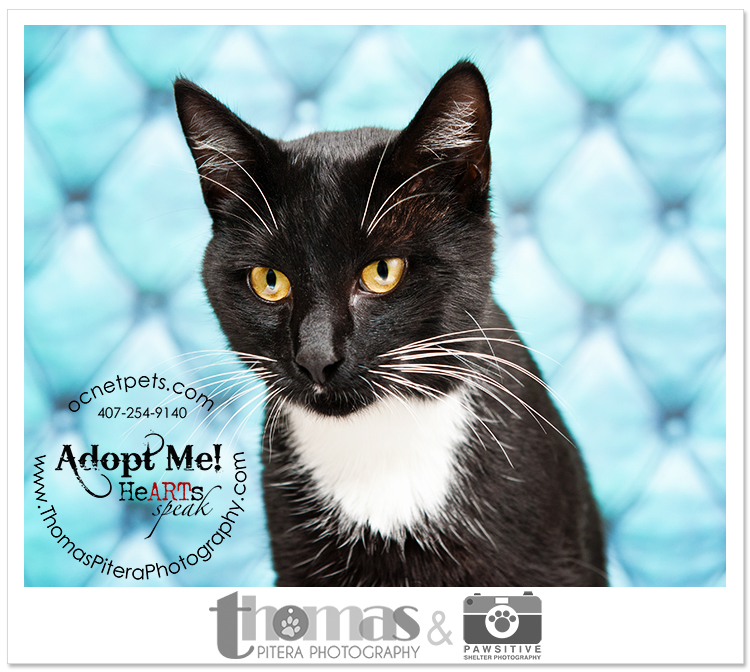 This handsome fellow has beautiful eyes! He's about 1-1/2 years old with cute little white paws. (A252264 WC63)
This is Ellie! She's a real sweetie with medium hair. She's about 4 years old. (A252358 WC53)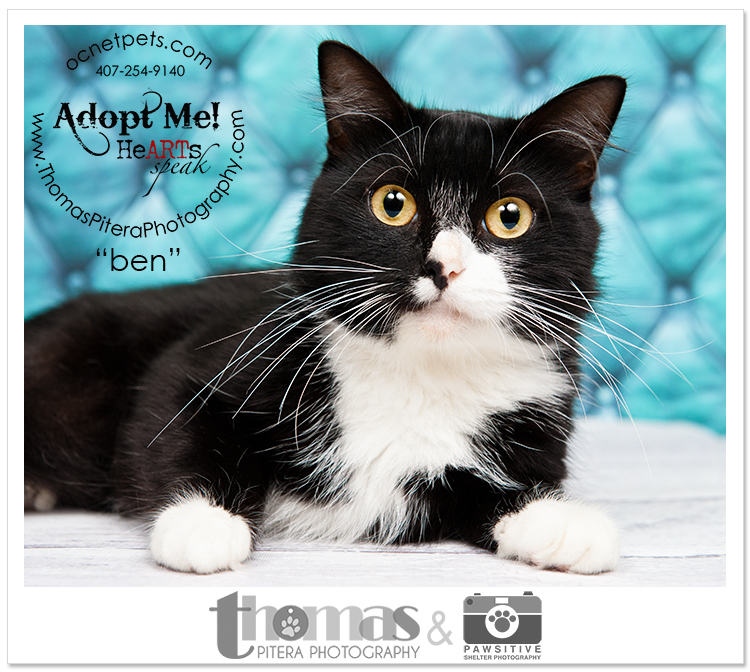 I'm pretty sure Ben gets the award for the biggest eyes! He's about 2 years old with medium hair. (A252447 WC47)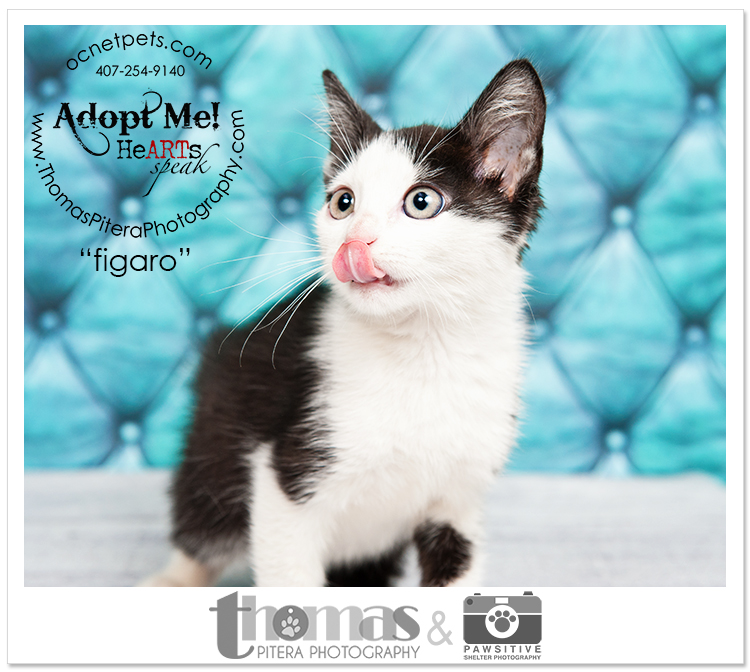 Every time we're at the shelter, there are always a few cats that really stand out and make an impression. This little guy is Figaro, and he stole our hearts. He's a tiny little thing at only 2 months old, and he was definitely scared in his cage. However, once we took him out and gave him some affection, he would snuggle up right under your chin and start purring away. He deserves a very special home! (A252475 WC29)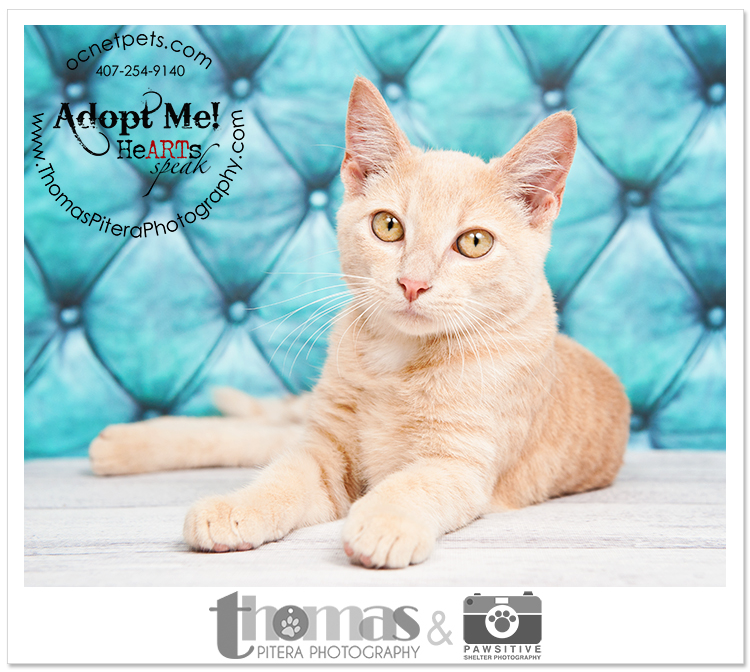 This guy is perhaps the calmest cat we've ever worked with! If you're looking for a laid-back feline, he's your guy! As soon as we got him in the shooting area, he just sprawled out on the background and posed like a professional. Isn't he beautiful? He's a 5-month-old cream tabby. (A252304 WC35)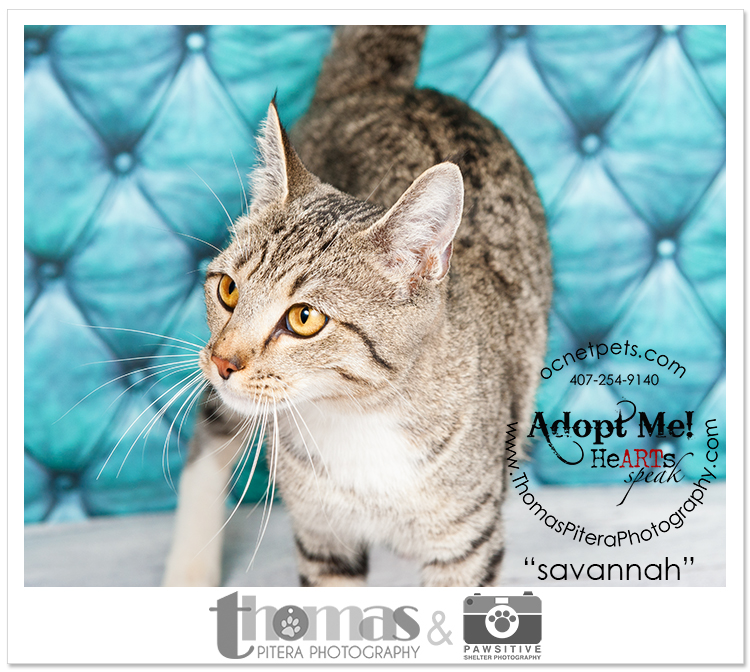 This pretty girl is Savannah! She's very energetic and would hardly stop moving long enough to get a photo. She's about 2 years old and she's really affectionate. (A252476 WC41)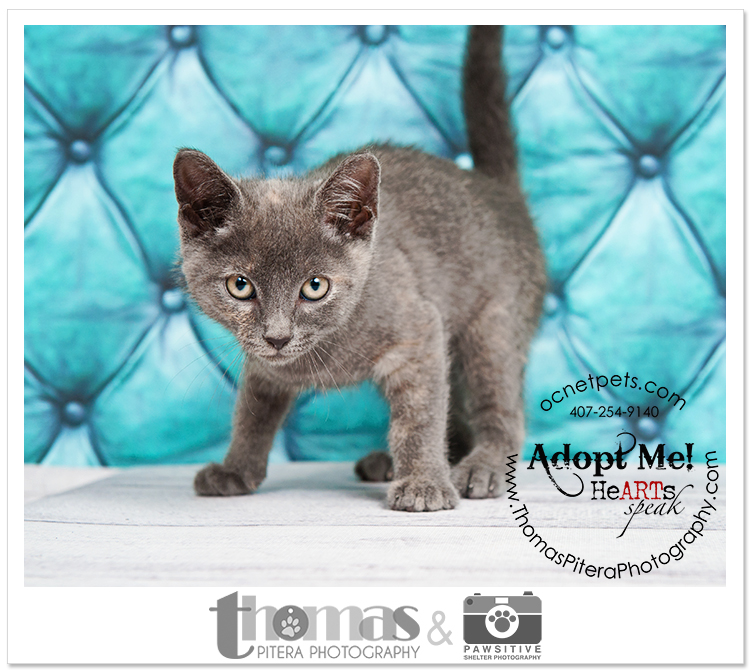 This last little gal might look like a kitten, but we're convinced she's part spider monkey. She will literally launch herself onto your chest and scramble up to perch on your shoulder (we speak from experience). She's very feisty and sweet! (A252093 WC93)
As always, please visit Orange County Animal Services to see these lovely felines in person! Also, check out the beautiful dogs looking for homes over at Pawsitive Shelter Photography.