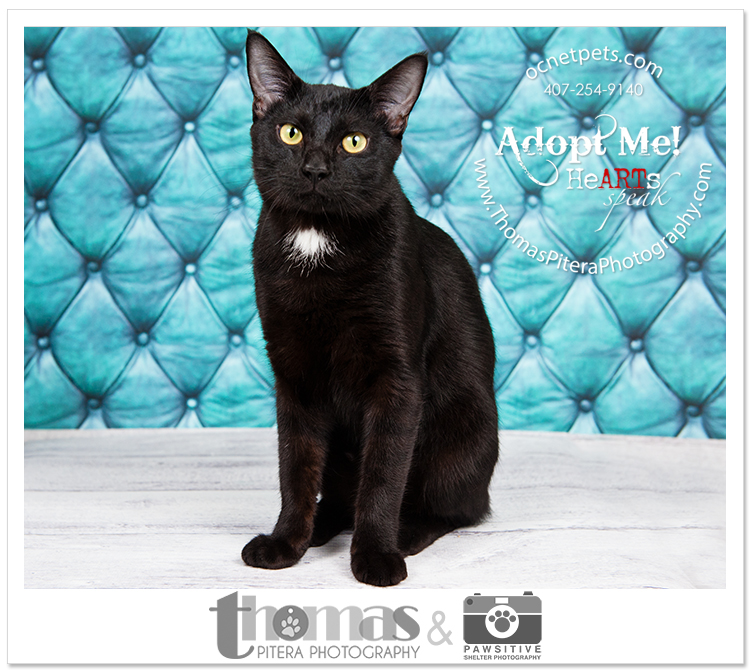 First off, I want to wish everyone a Happy Thanksgiving this week. In that spirit, I wanted to say how thankful I am for everyone at Pawsitive Shelter Photography, especially Paul and Joan, for all they do to help the shelter dogs and cats at Orange County Animal Services. I can't even imagine how many lives have been saved as a result of all the volunteers' tireless efforts. Thank you for all the good you do!
Yesterday, we photographed 15 cats, which I think is a record for us! First up is Ike: he's a 9-month-old black domestic shorthair with a spot of white on his chest, and his most charming feature is his 1/2 tail! His brother is below. (A250942 WC63)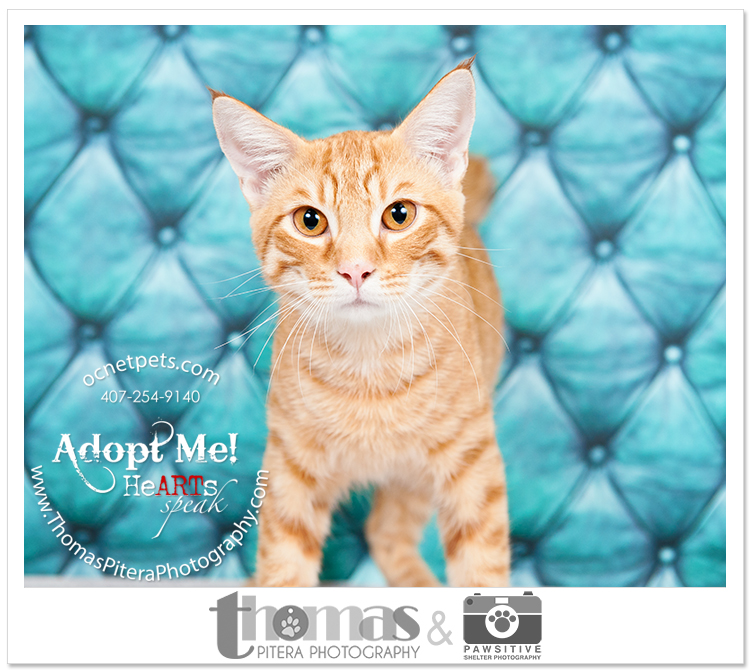 Garfield the orange tabby is Ike's brother, and he also has a 1/2 tail and cute little tufts on the tips of his ears. These brothers are incredibly affectionate, and I truly hope someone will give them a home where they can stay together! (A250941 WC77)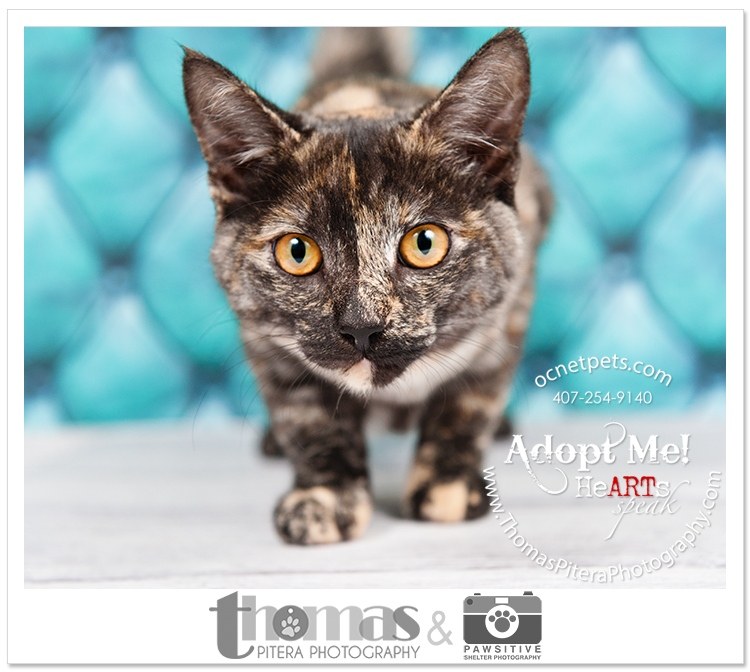 Lilly is a gorgeous 6-month-old tortie with silky soft fur. Unlike many torties, she has some really beautiful silver mixed into her markings. She's very sweet! (A251002 WC49)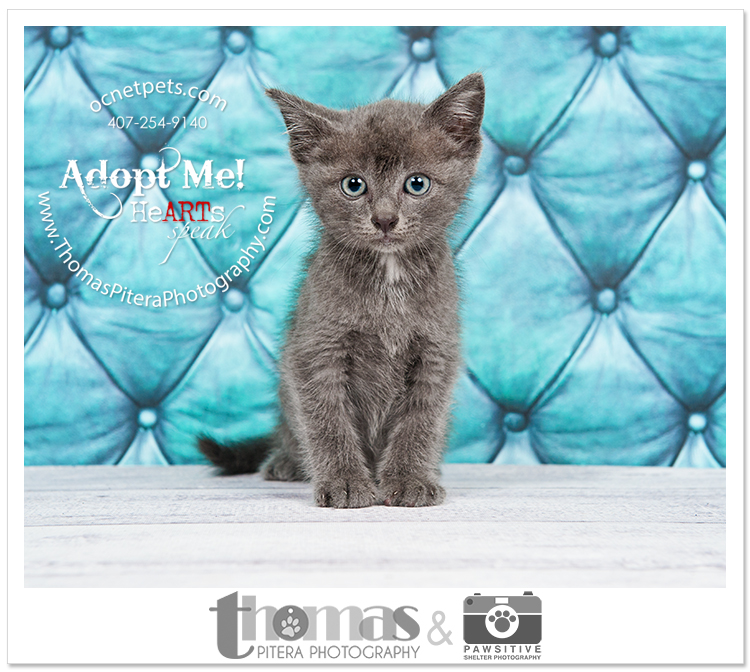 This tiny fuzzlet is named Benny. He's about 2 months old and weighs right around a pound. He's very playful and super sweet. (A250790 WC85)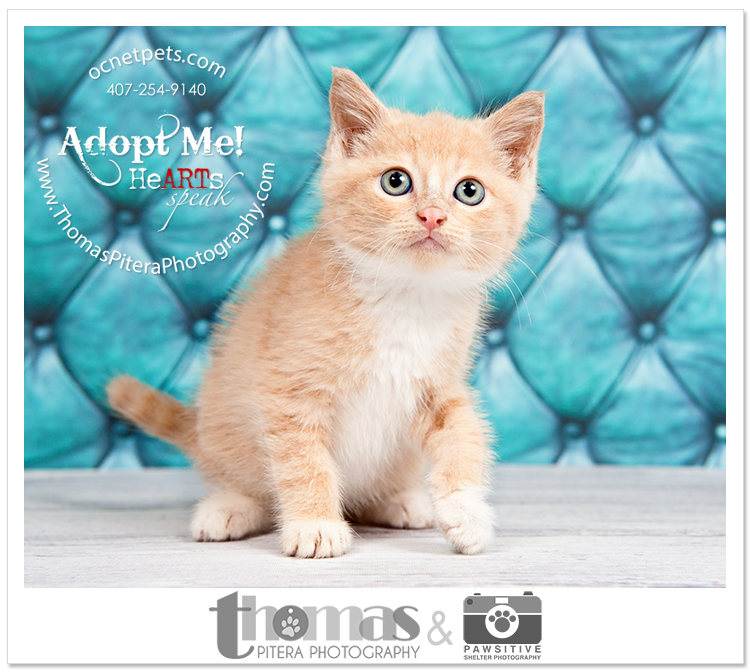 This cream-colored cutie is Leeroy! He's about a month old, and he's very feisty. He loves to play with toys and pounce on fingers! (A250986 WC15)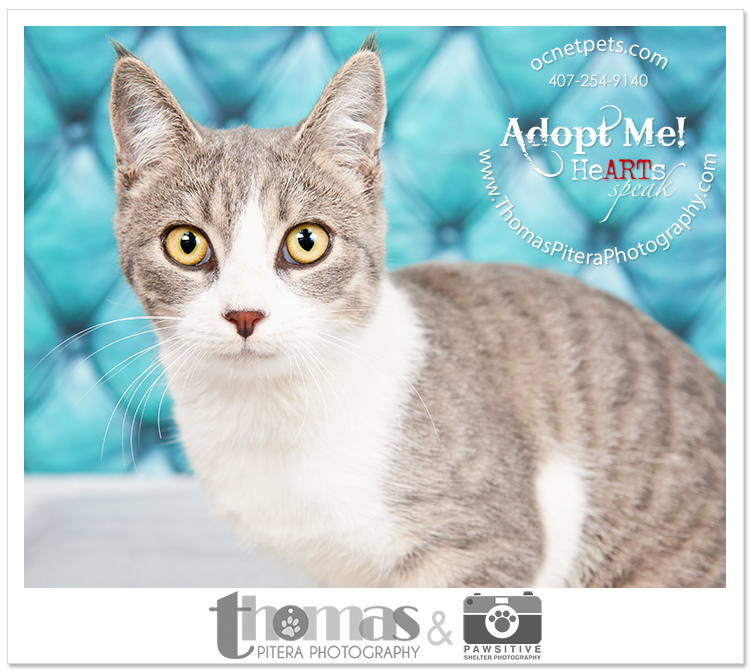 The shelter named this handsome guy Rascal, but don't let his name fool you, he's a snuggler! He's about a year old and weighs around 11 pounds – and how gorgeous are his eyes? (A250935 WC71)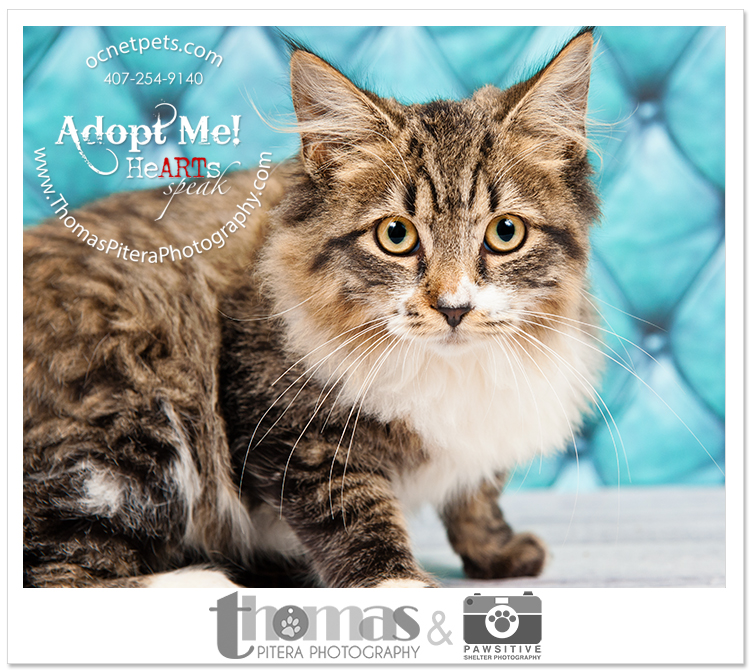 This is Darla! She's about 4 months old, and she has a beautiful medium coat with black, white and brown tiger stripes. (A250969 WC05)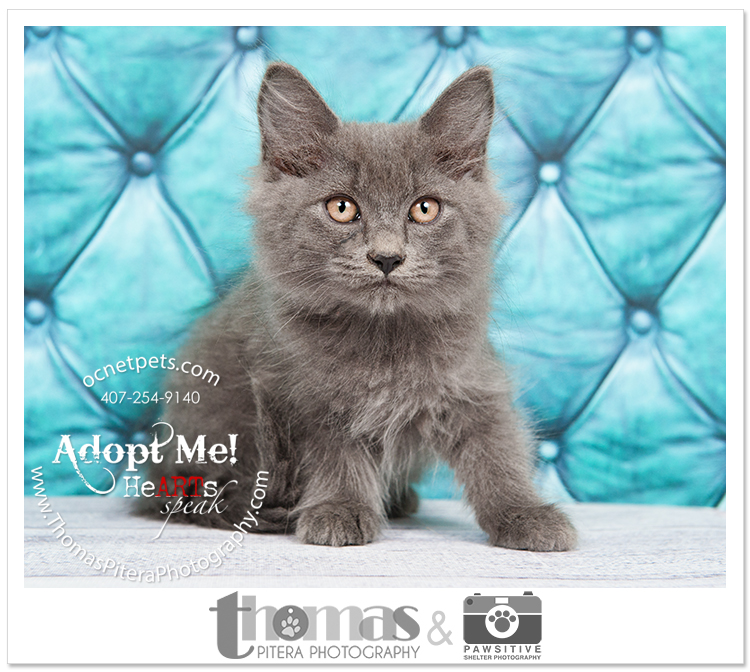 Darcey is a beautiful 2-month-old gray female with striking eyes! (A250828 WC13)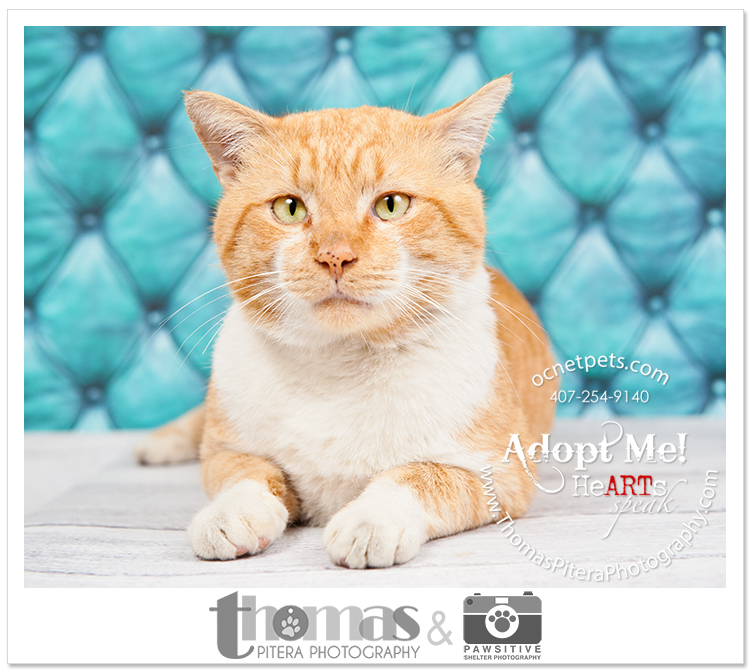 This big fella is Lion! He's a 2-year-old orange and white tabby, and he weighs about 13 pounds. He's a little on the shy side, but once you give him some attention, he starts purring away! (A250872 WC41)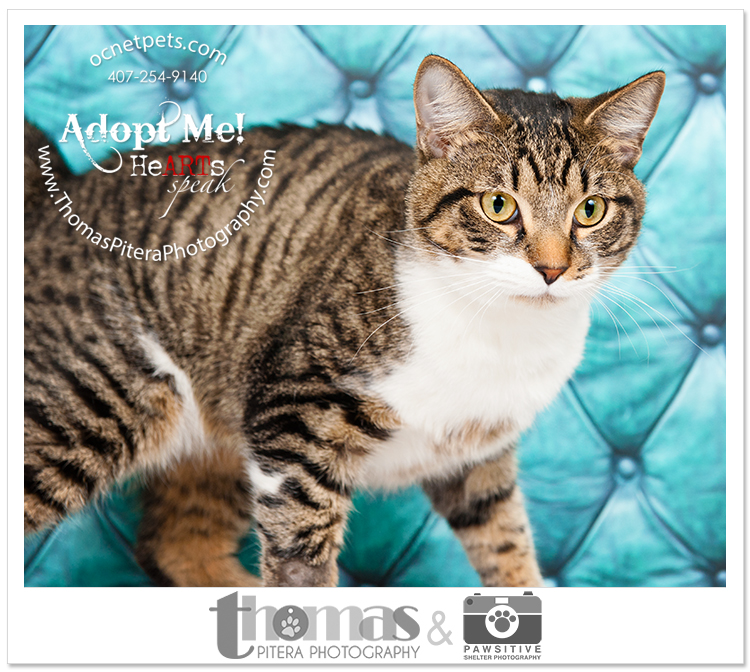 Tarzan is a 3-year-old male shorthair with tiger stripes and white on his chest and face. (A250785 WC51)
Pongo is a 2-year-old gray tabby with lots of white markings. He's a sweet boy weighing in around 8 pounds. (A250804 WC65)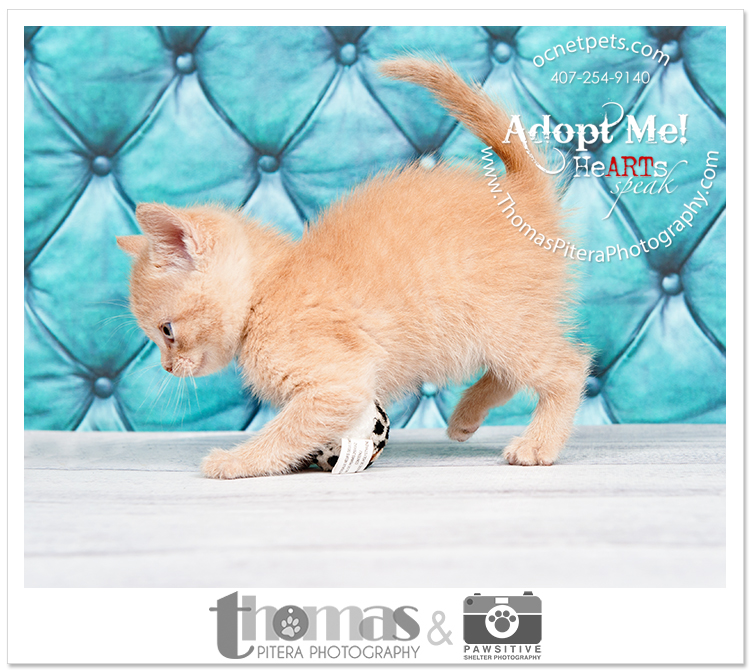 This tiny peanut is Elle! As you can see, she's a hunter in the making! She's a sweet and playful 2-month-old shorthair. (A250965 WC89)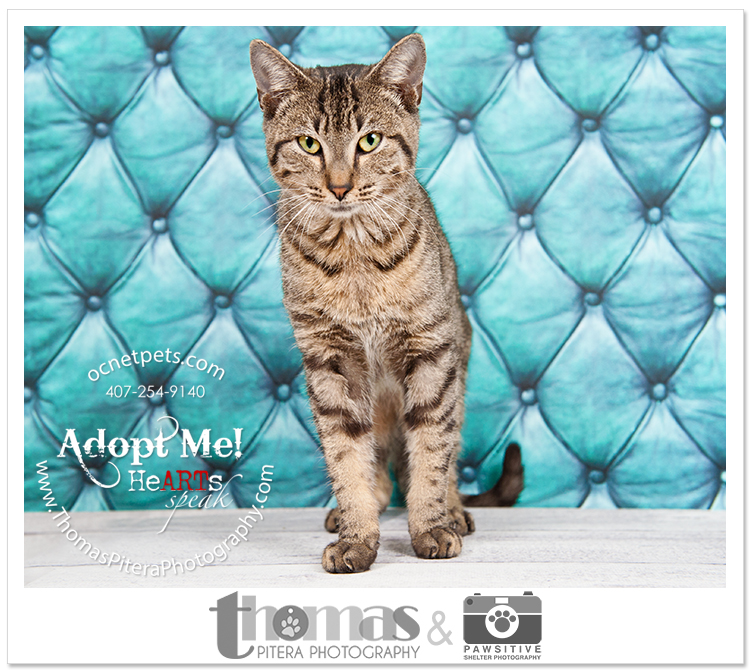 This is Phoebe! She's a young lady (she's listed as 2 months old, but I think she's more like 6 or 9 months), and although her cage card says she's fearful, she's actually really sweet. She just needs a few minutes to warm up to you, and once she does, she purrs and snuggles away! (A250842 WC39)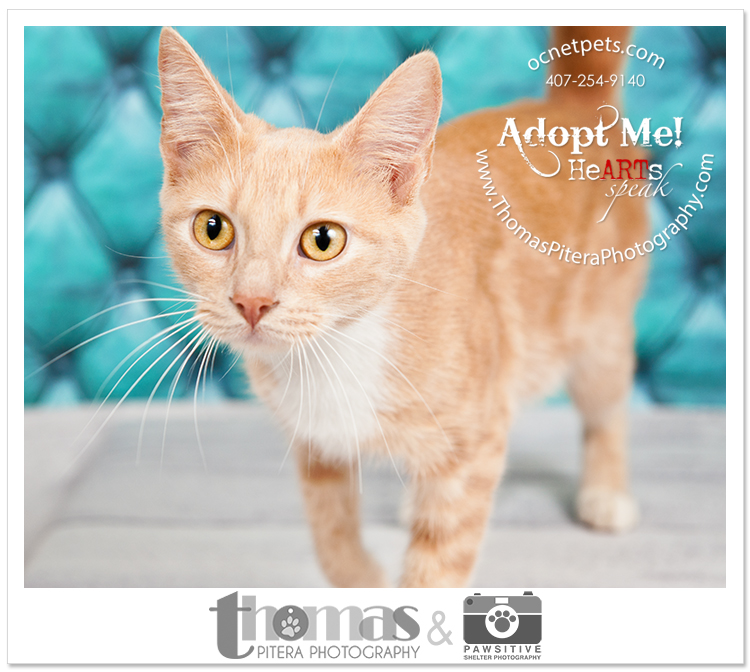 The shelter hasn't given this cute girl a name yet, but she's a beautiful 2-year-old cream and white tabby. She could definitely use a home that will spoil her rotten because she's on the skinny side. (A250966 WC47)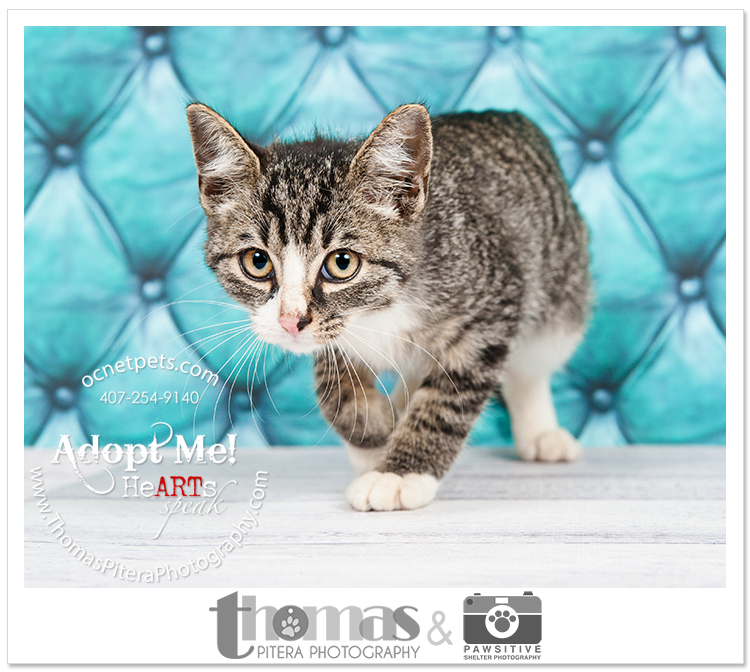 This little guy is Yoda! He's a 2-month-old black and brown tabby. He came in with his brother, but he's already been adopted. Surely there's a nice Star Wars-loving home out there for Yoda, right? (A250703 WC03)
Please share these amazing adoptable cats if you can, and as always, if you want to meet them in person, head over to Orange County Animal Services.