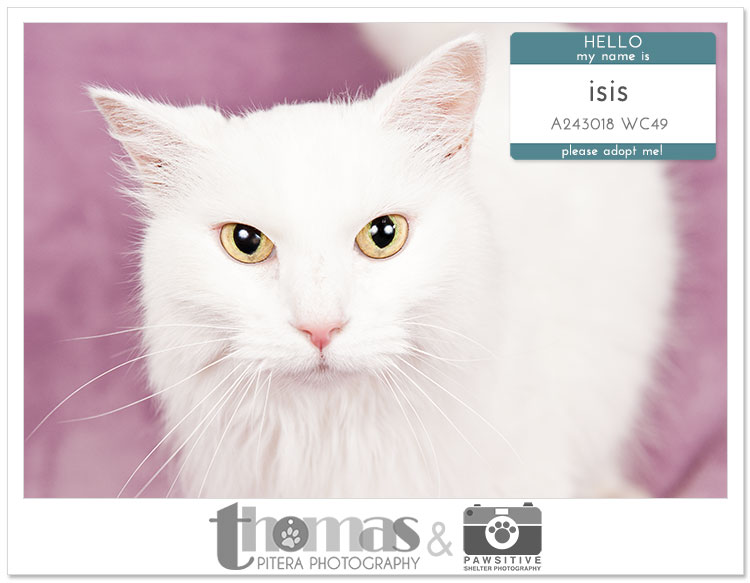 Happy Monday, everyone! We were at OCAS yesterday working with the cats again, and these are their photos. We fell especially hard for the first kitty in the slideshow, Isis. She's a beautiful 11-year-old white longhair, and I really hope she'll find a home soon. She's incredibly sweet and deserves a nice place to spend her golden years.
We also photographed quite a few little fuzzies, most of them 4 months old or younger. We worked with two litters of three – one set of tabbies and one set of black and white kittens.
If you'd like to adopt a new feline friend, Orange County Animal Services is still running the "Microchip Mania" promotion for cats and kittens for the month of August: all adoption fees are waived when you register your new cat's microchip on site for $9.95. So far, they've adopted almost 100 cats because of this promotion!