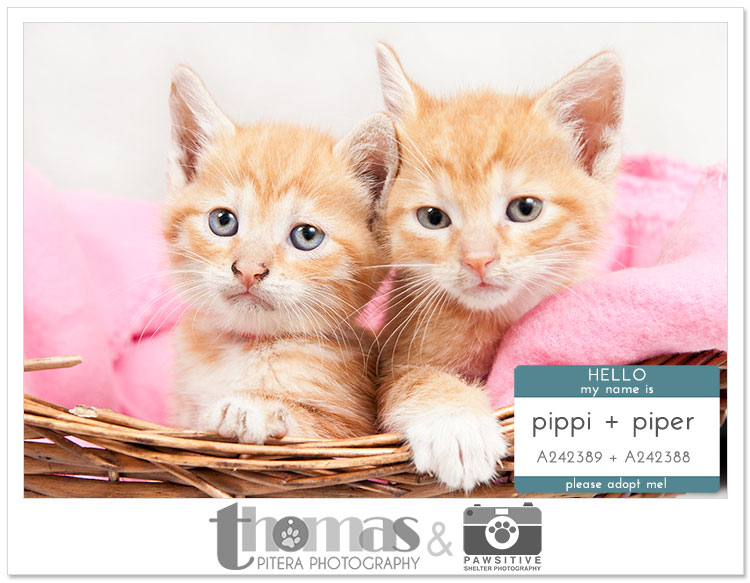 It's hard to believe it's August already! We've had a busy few weeks, and we welcomed a new addition to our family! We adopted a beautiful cat from Orange County Animal Services last week, and we named her Daphne (hopefully I'll have some photos of her soon to share here on the blog).
We also spent this weekend working with Pawsitive Shelter Photography at Orange County Animal Services. This album shows some of the kitties we got to photograph – some as young as a month old! If you'd like to adopt a new friend, Orange County Animal Services is running a "Microchip Mania" promotion for cats and kittens: all adoption fees are waived when you register your new cat's microchip on site for $9.95.
And, as you can see, two kitties are better than one!