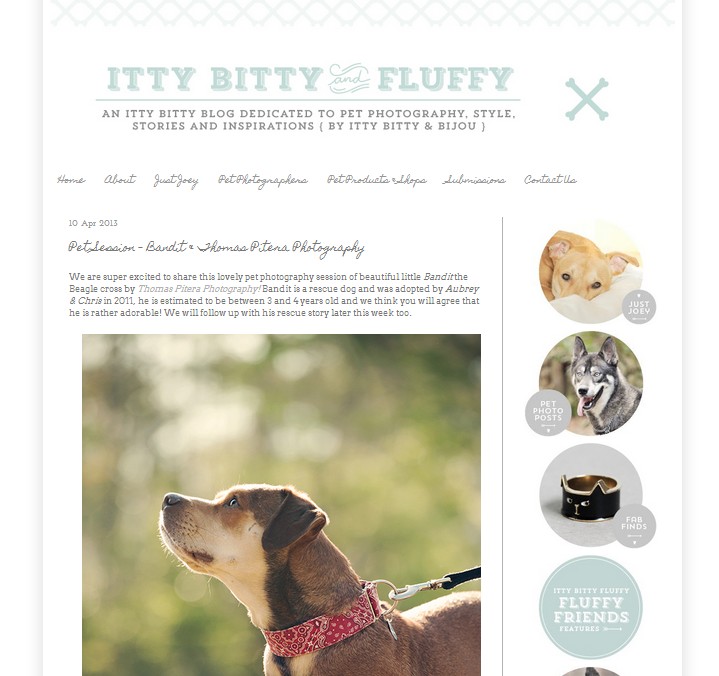 We're so honored to have Bandit's session featured on Itty Bitty and Fluffy today!
Itty Bitty and Fluffy is one of our favorite sites for pet photography and inspiration. It's run by Catharine and James, and they frequently post about their own rescue dog, Joey! Definitely a must-read for pet lovers.
If you can spare a moment, head on over to the post and leave us some love!