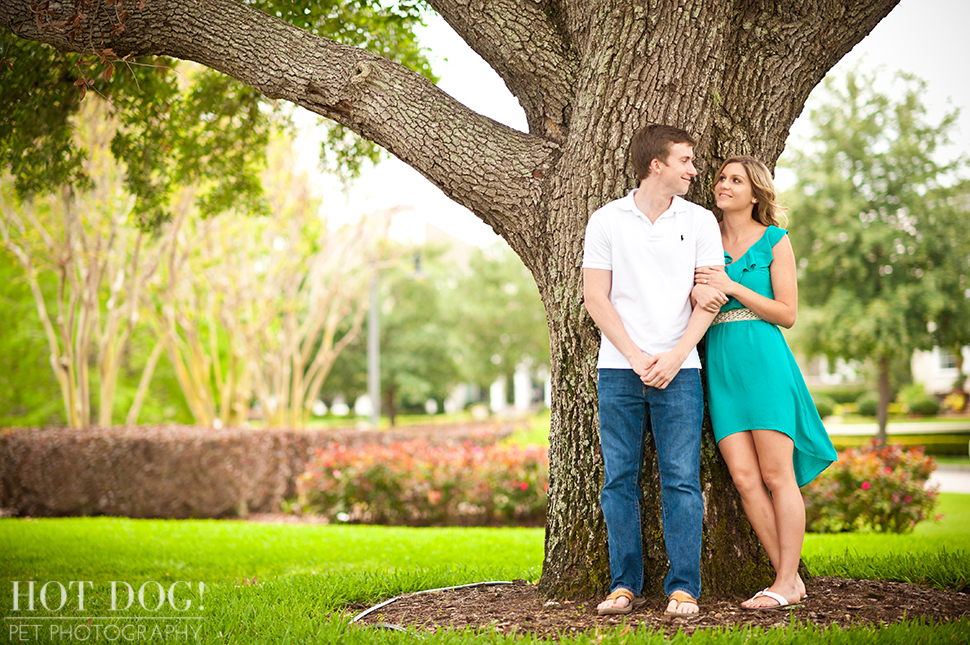 My sister Kristen and her fiancé Jay got engaged this past December. Jay surprised her with a weekend getaway to New York City, where he proposed at the Rockefeller Center Christmas Tree. They've been planning for a December wedding in Key West, FL. Recently Kristen asked me if I would take a few nice photos of her and Jay for their wedding website, announcements, and save the date cards. I did what any big brother photographer would do – I asked "Would it be OK if I took the photos with my iPhone?"
Naturally, she wasn't nearly as amused as I was. Obviously I was just teasing her and told her I would absolutely love to! I did have one condition: they had to include their Shiba Inu Toby, who makes a cameo in a few shots.
In typical Florida fashion, the weather never seemed to cooperate when our schedules coordinated. The weather was very overcast this weekend, but we pushed ahead anyways. We got some great shots and had a great time. I'm looking forward to their wedding this winter where I will (thankfully) be attending as a guest and not a photographer.