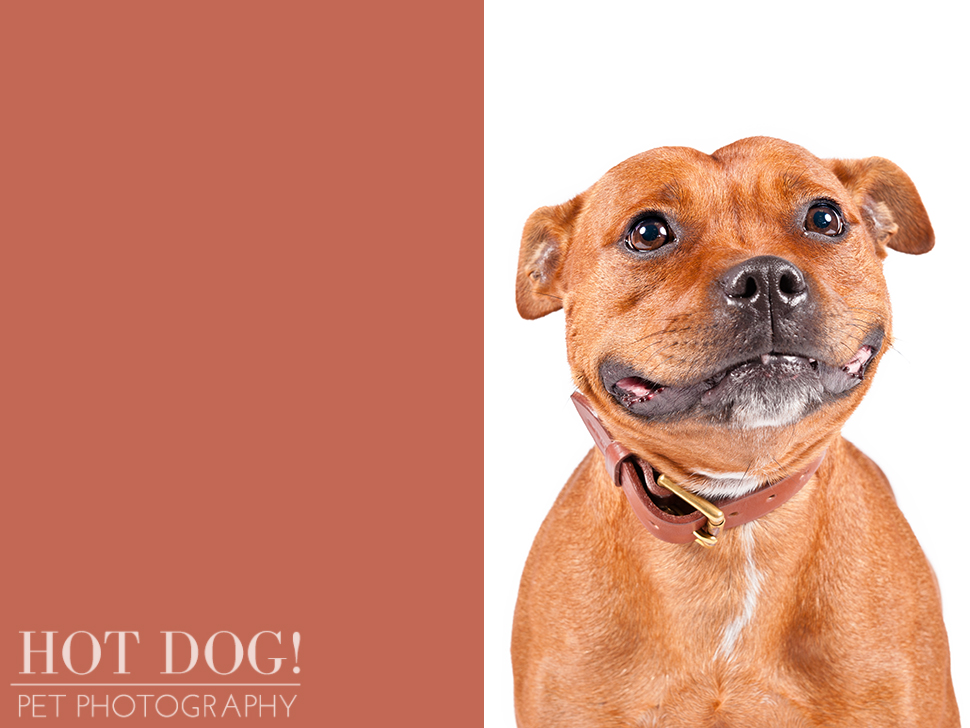 The nineteenth breed in our dog of the day series is the Staffordshire Bull Terrier!
The Staffordshire Bull Terrier is known for its courage, obedience, intelligence, affection and sense of humor, which is why we think this handsome guy is grinning from ear to ear for his photo (talk about derp face)! They originated in Staffordshire, England, in the 19th century when coal miners wanted a strong, small and fast dog. They combined a Bulldog with a small local terrier similar to the Manchester Terrier to create the breed we know today.
Staffies come in six color varieties: solid red, fawn, white, black, blue or brindle. They often compete in obedience and agility, but they make fantastic family companions – especially since they love children.