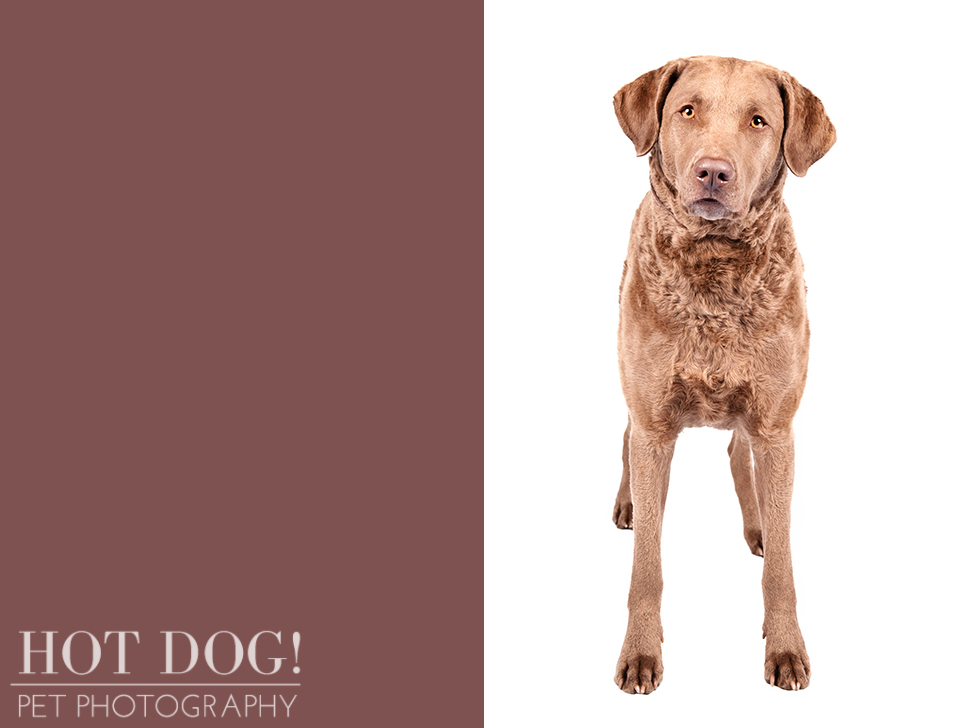 The sixth breed in our dog of the day series is the Chesapeake Bay Retriever, also known as the Chessie!
The Chesapeake Bay Retriever originated in the early 1800s when an English ship wrecked off the coast of Maryland, and the two Newfoundlands on board (Sailor and Canton) bred with local English Otter Hounds and Flat-Coat and Curly-Coated Retrievers. The resulting breed was a strong, active water dog that hunted waterfowl in the rough and icy local waters.
Chessies have gorgeous amber eyes and a very unique coat: a short, coarse and wavy outercoat with a dense, fine and wooly undercoat.