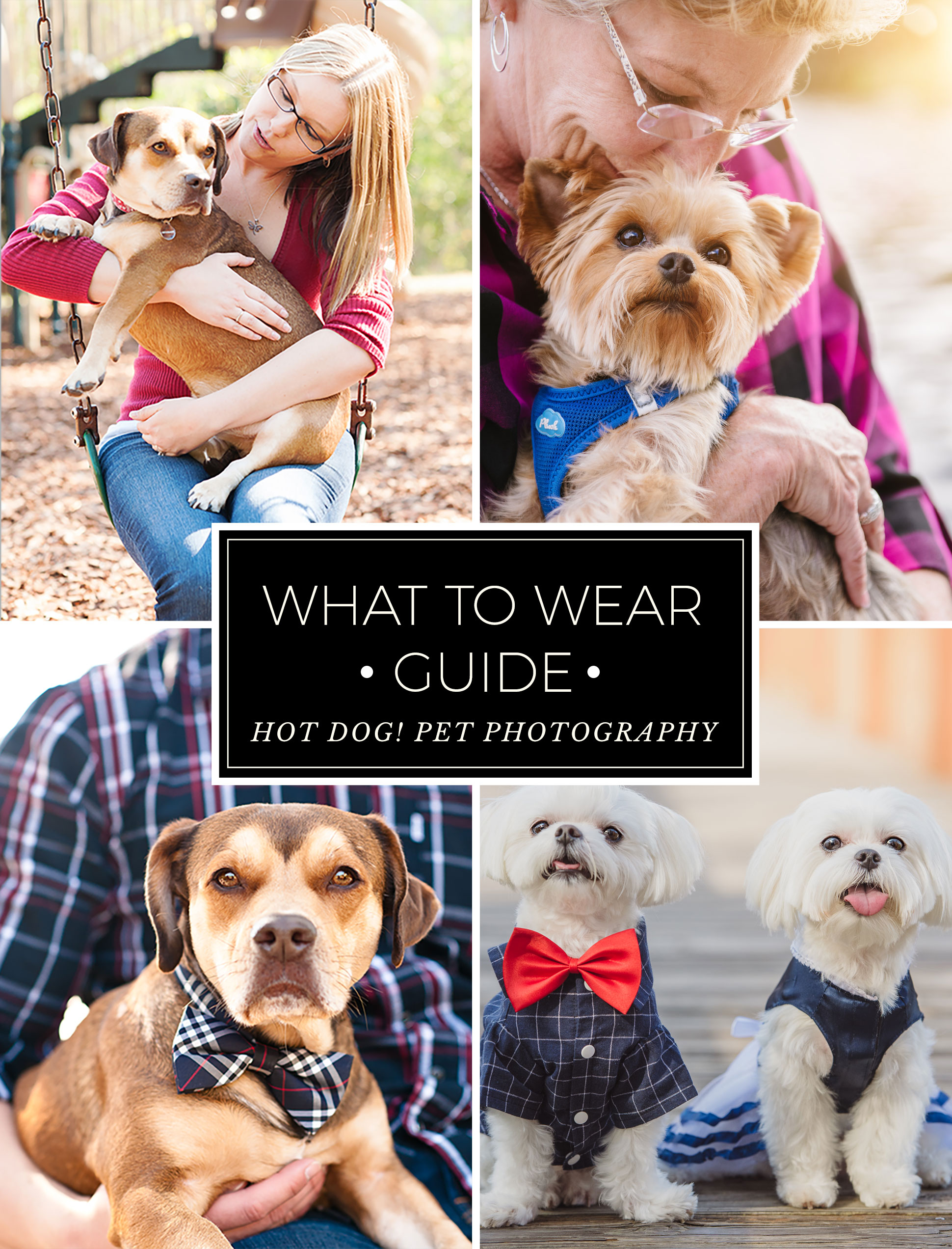 What should I wear?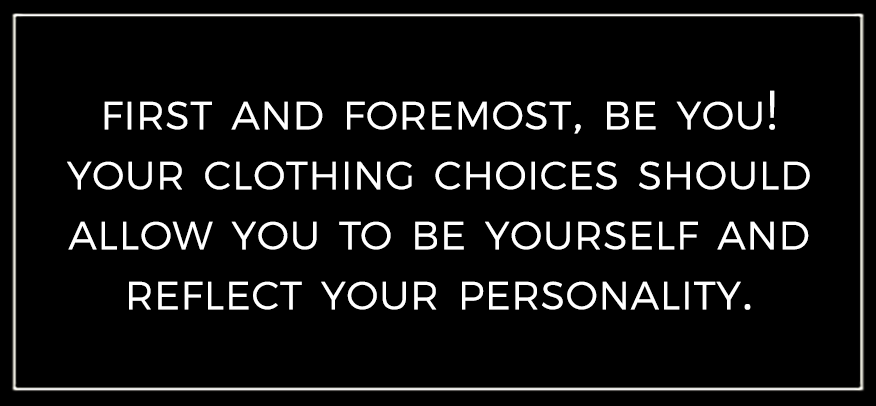 This is probably the number one question we get asked before a photo shoot. It can be pretty confusing and stressful trying to decide what outfits would be best for your photography session, but worry not! This guide will help you with styling tips and tricks to select clothing options for a perfect outcome on photo day.
Complementing outfits
Gone are the days of 1990s family portraits where everyone in the picture would wear the same outfit. A good way to start planning a photo session is to choose a color scheme. Try to choose a palette that has a mix of neutral shades and a bright color. Another option is a color scheme with one main color and different variations of that color.
Keep the display in mind
As you plan out a photo shoot, remember to think about where and how pictures will be displayed. If you are planning on displaying photos on your living room wall, tie the colors and setup of your photos to the color scheme of the room. For pictures that will be used for invitations, Christmas cards, etc., keep the smaller display size of the photo in mind. Small details may get lost in a smaller photo, so use bold accessories that will show up in a 4×6 photo.
Location
As you plan your photo shoot outfits, keep the location in mind. You want the clothing choices and the photo setting to complement each other, not look like they don't match. You also want to make sure that the colors and patterns you choose fit well in the environment you've selected. If a subject's clothing is the same color as the background, she or he may blend in. It may be easier to first choose the location for a photo shoot and then plan outfits around that location. If you're shooting in an area with lots of patterns and visually distracting elements, bright, solid colors may be just what you need to stand out.
Patterns
Patterns are like bright colors and accessories in photos — they are great when they are used with a light hand. One person wearing a patterned top or dress can break up the picture into visually interesting chunks. To avoid overwhelming a photo, have just one subject in a photo wear a bold pattern. In the rest of the photo, have small bursts of patterns to draw the eye through the photo.
Everything matters, from top to bottom – including shoes!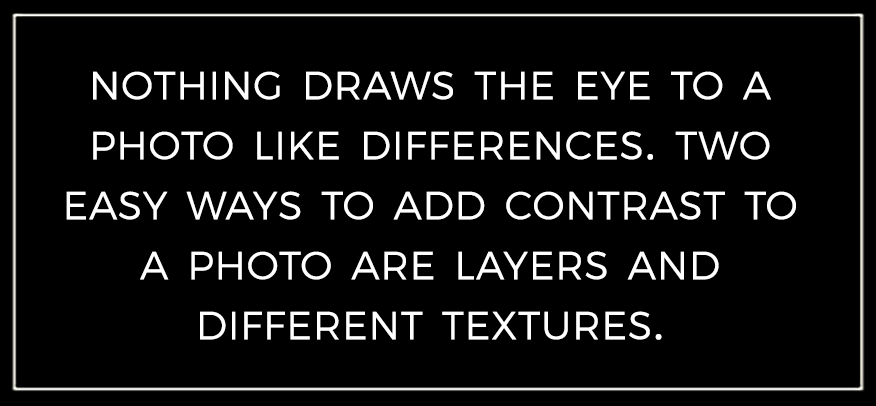 Everything that is worn or used in a photo shoot affects the look and feel of each photo. This includes shoes. Don't let shoes and footwear be an overlooked part of your outfit planning. A pair of shoes that doesn't fit in with the rest of a photo can detract from the picture.
Ladies should avoid wearing heels for outdoor photo sessions. Choosing a pair of flats that fit in with the color scheme is a great way to make a photo look great and add a burst of color. Ballet flats come in almost every color you could imagine! Shoes, when matched with accessories that other subjects in the photo are wearing, can tie a photo together.
What should my pet wear?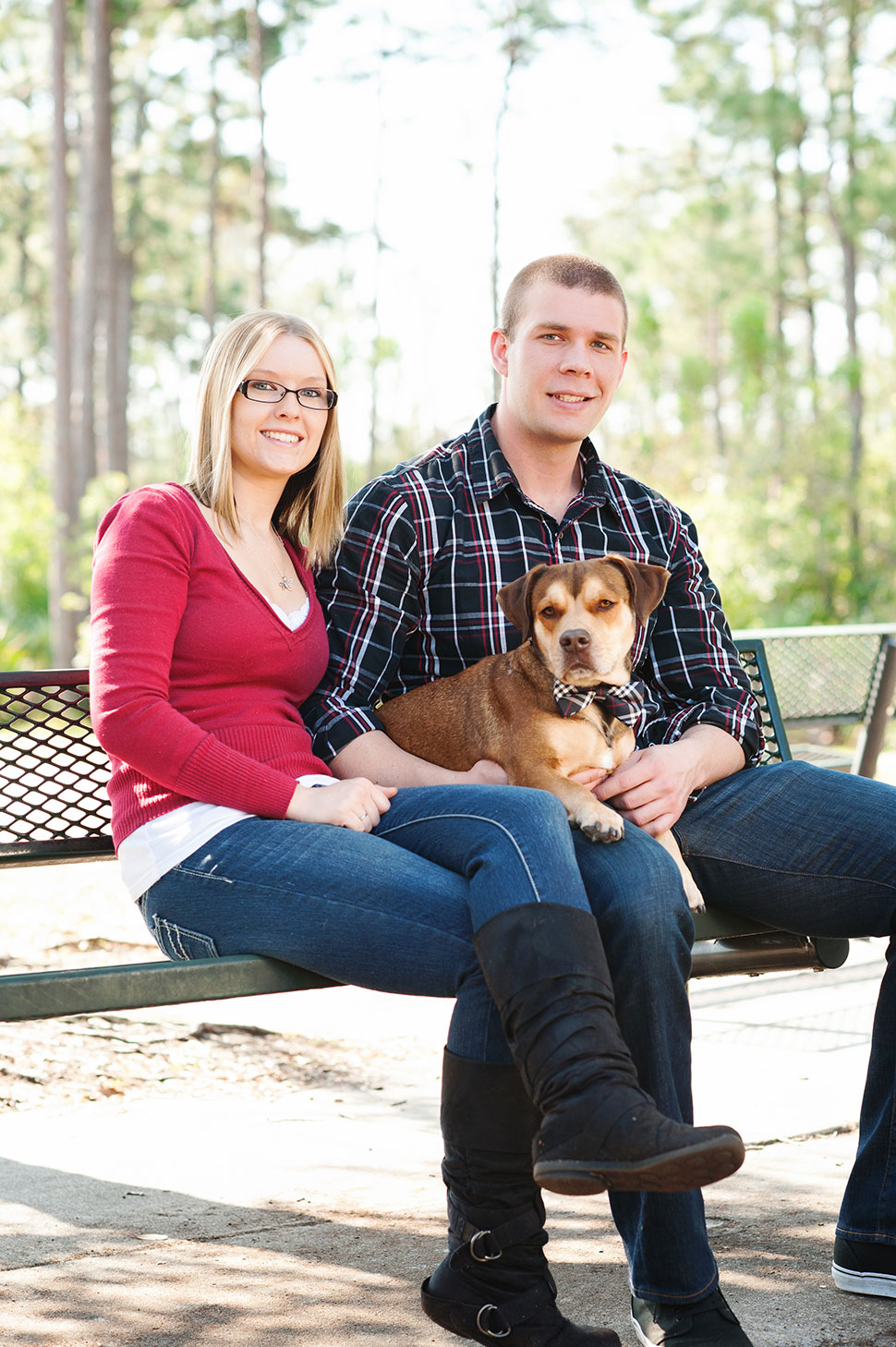 Often, a pretty collar is plenty! You may even want to splurge on a new one to match your outfit just for the photo shoot. However, props and other accessories can be fun, too.
Just be sure that your pet is comfortable in clothing or accessories – no one wants photos of their dog or cat looking depressed!
This family did a great job of picking a bow tie for Bandit that matched his fur dad's shirt!
More Tips & Tricks
Don't choose clothing that has large pictures, labels, logos, or words on it. This often looks too casual for a photo shoot and detracts from the overall feel of a photo. Try to stick with more classic clothes that will show something other than what clothing brands you favor.
Avoid sleeveless shirts.
Choose a contrasting yet complementary color to your pet.

This one is really important! Black pet? Avoid solid white clothing. White pet? Avoid black clothing. Pet fur is inevitable, but you don't want it in your photos.

Jeans are always a good choice. Seriously, you can't go wrong!
Clean up any tear stains or beard stains on your pet, as well as brush them and trim their nails so they're looking their best.
We look forward to our session with you!