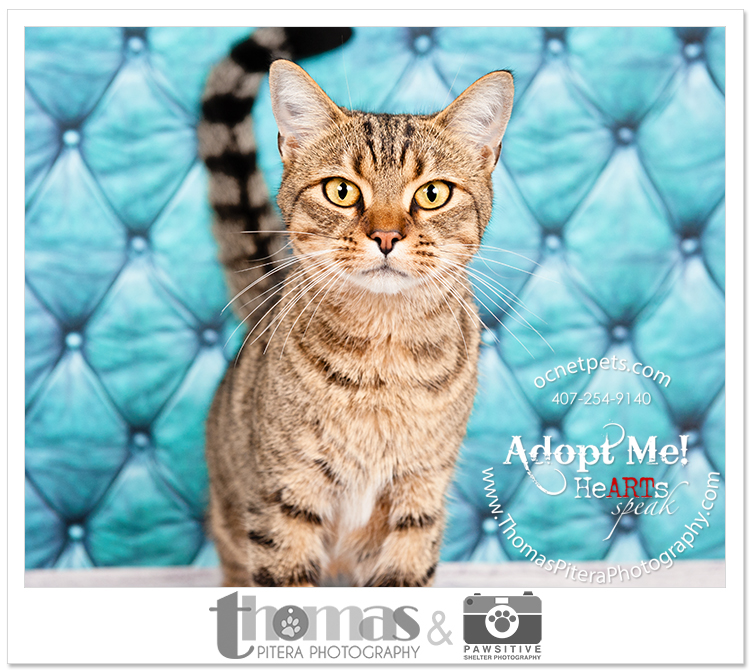 Happy Monday, everyone! This weekend was our first shoot for 2013 at Orange County Animal Services. We worked with the kitties again. First up is a handsome 2-year-old neutered Abyssinian mix named Lucky (WC 63 A255149). Isn't he striking?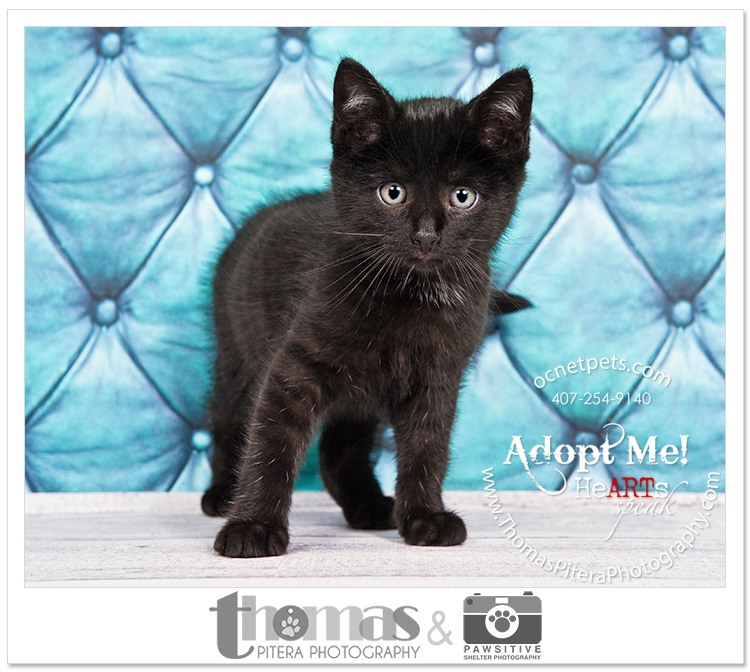 This little medium-hair girl is about 2 months old and only about 1 pound. She's a little shy at first but warms up pretty quickly (WC85 A255068).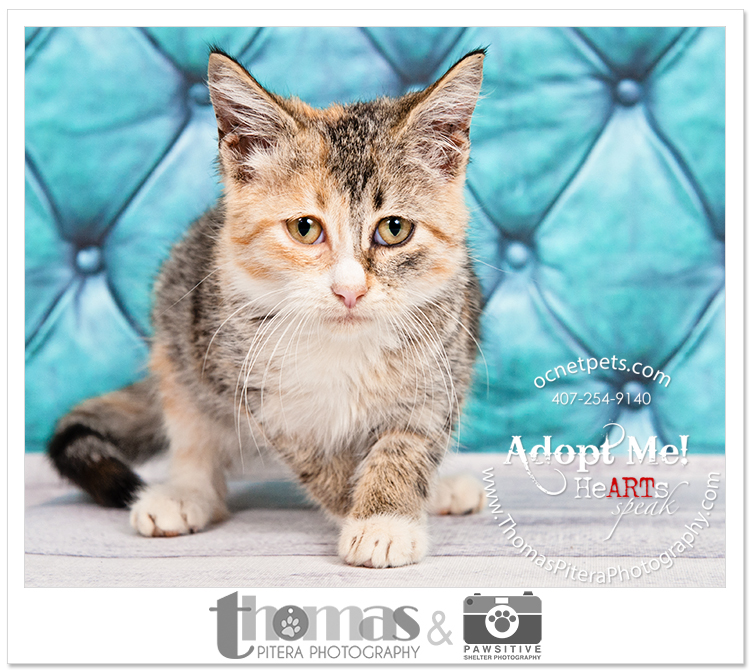 This cutie is a velcro kitty! Her eyes are a little sad, but she's as sweet as can be. She's a short-hair calico and about 3 months old. She loved snuggling up with the humans (WC93 A255111).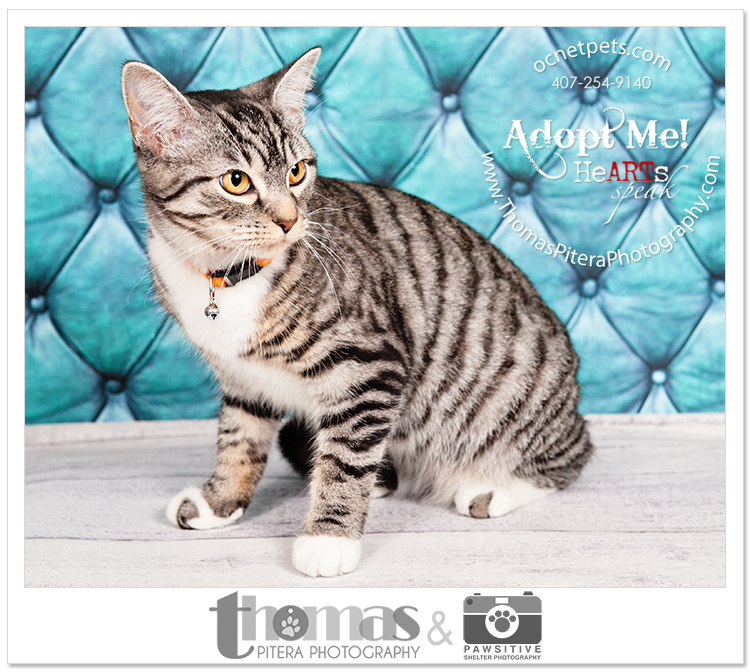 I can't imagine how anyone could let this beautiful 1-year-old kitty go! She has a collar with a bell but no tags. She has really unique eyes and gorgeous gray and white tabby markings (WC69 A255096).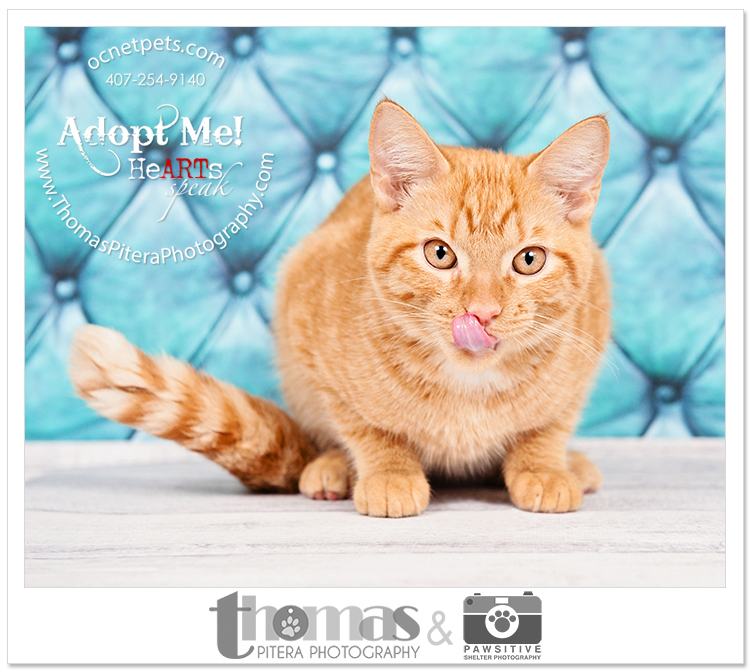 Morris will steal your heart. He's about 6 months old and has a wonderful disposition. Every time we would walk by his kennel, he'd stick his paw out and cry for us. He needs a great home with lots of love (WC49 A255091).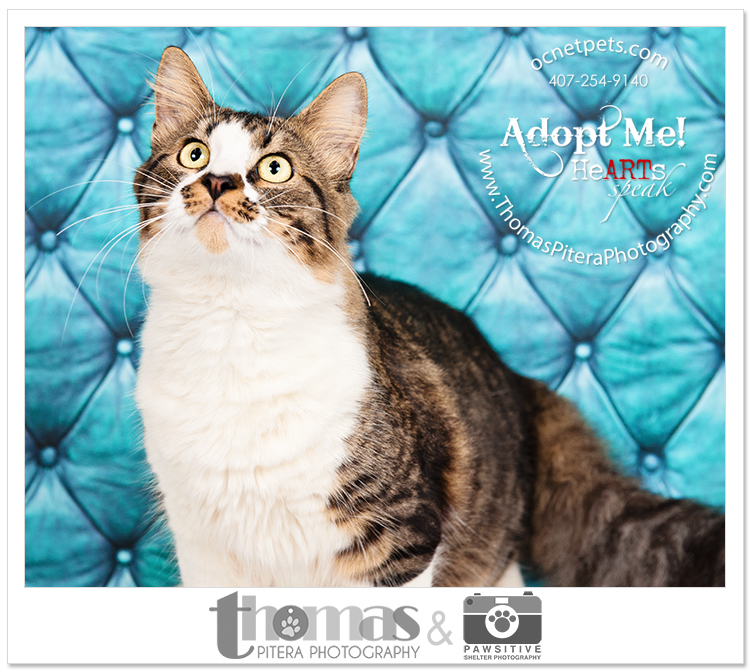 Milo is a big boy! He's a Norwegian Forest Mix weighing about 13 pounds at 1-1/2 years old. He's very friendly and has an adorable puffy tail (WC73 A255166).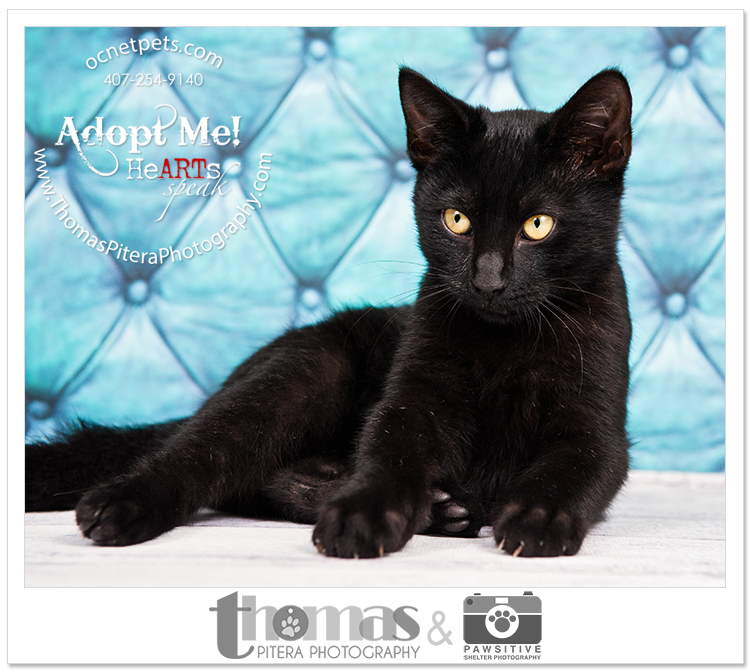 This guy seems like he's ready to rule some loving family's home, doesn't he? This 5-month-old shorthair has regal good looks (WC53 A255268).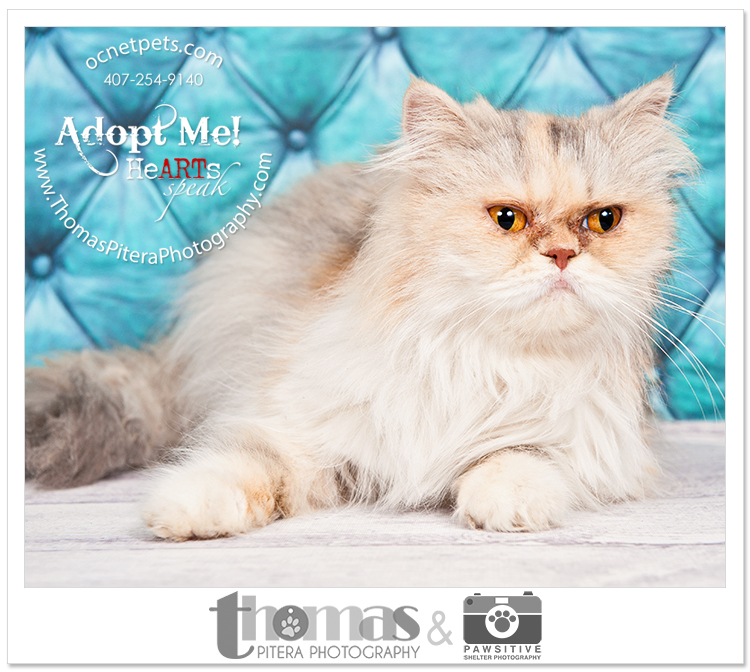 This 2-year-old girl is the first Persian we've seen at OCAS! She has gorgeous calico markings; unfortunately, her fur is terribly dirty and matted. We spent some time brushing out some of the knots and tangles, but she needs a wonderful new mom or dad to take her to the groomer and then home for lots of spoiling (WC59 A255220).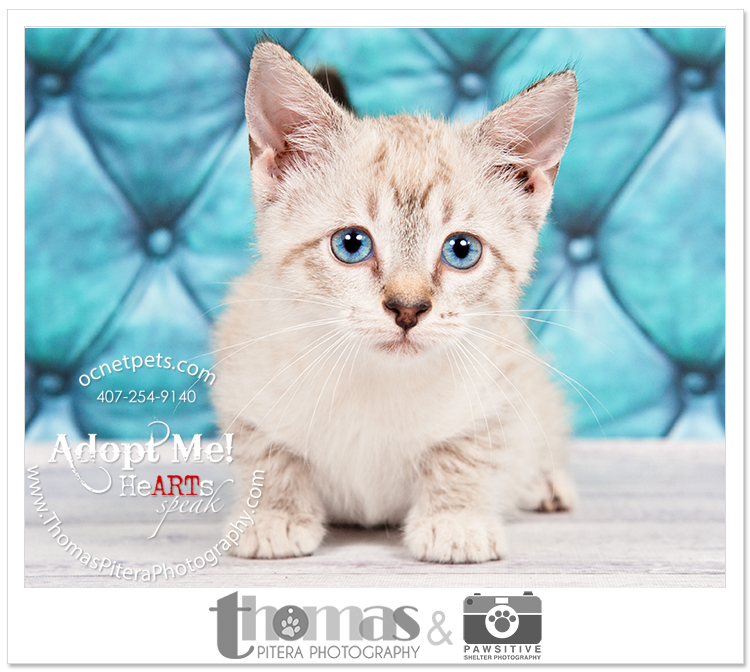 The blue eyes get me every time. This cream and white tabby is one of three kittens from the same litter. She's about 2 months old and about 2 pounds (WC07 A255311).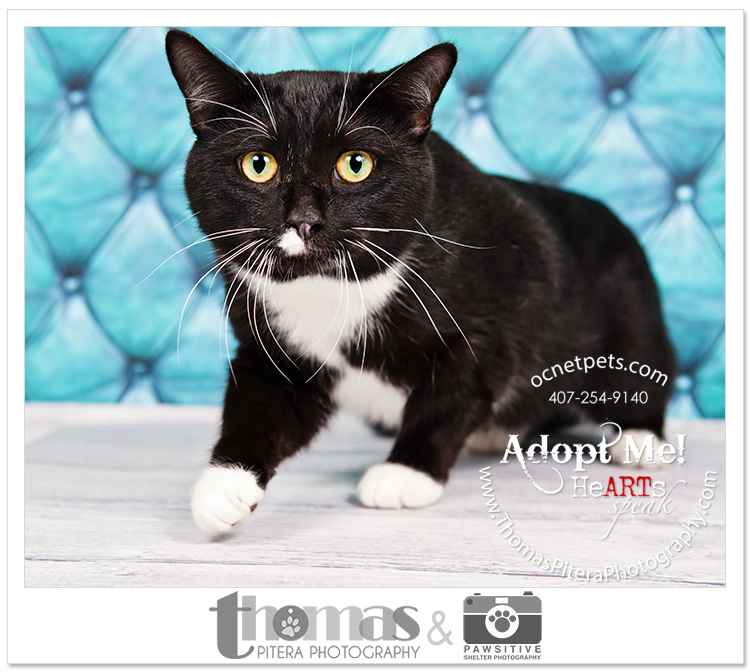 This 8-pound boy is about a year old with cute little white markings on his chin, chest, feet, lip and tail. He's very sweet (WC45 A255122).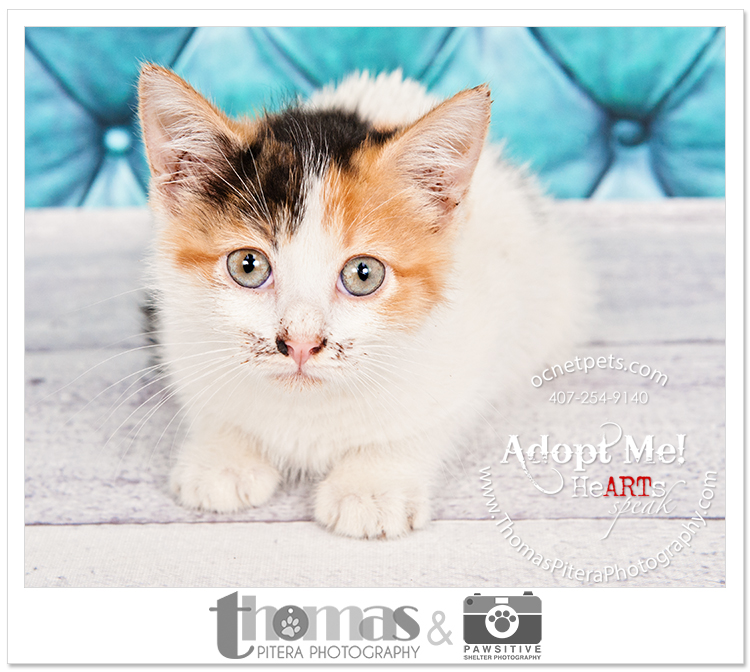 This calico kitten is a 2-month-old female with a shy but sweet personality (WC07 A255310).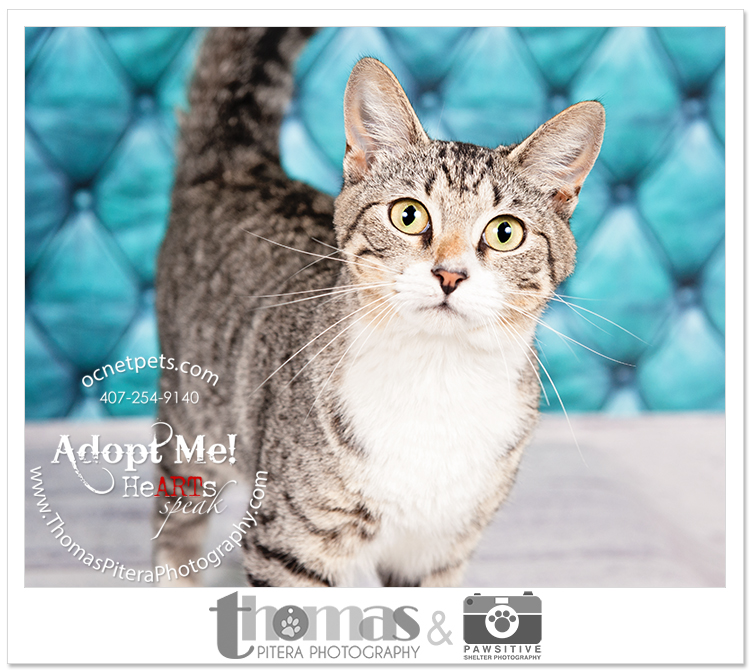 This cute little girl likes to talk! She's about 5 pounds at a year old with brown and black tabby markings and white on her paws, chest, chin and belly (WC67 A255150).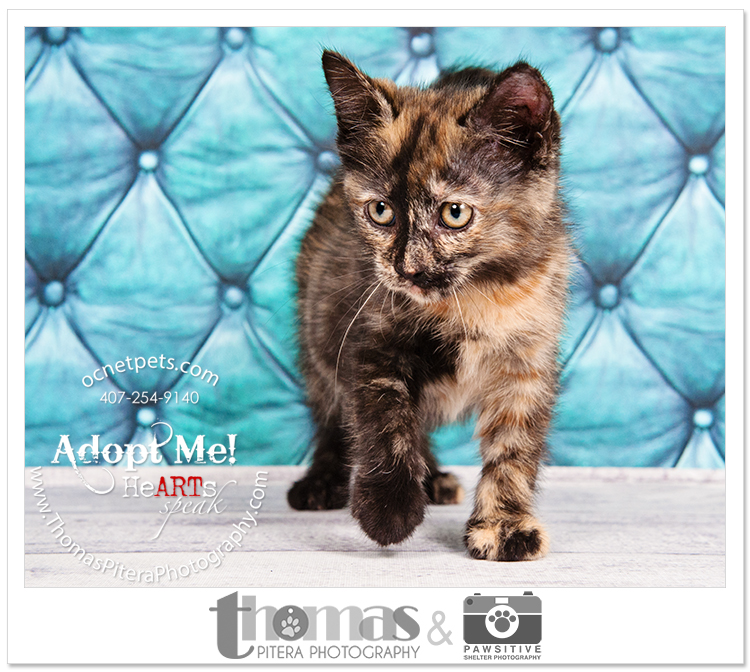 It doesn't get much cuter than a fuzzy little tortie! She's also about 2 months old and likes to pounce (WC07 A255309).
As always, we would greatly appreciate it if you could share these adoptable cats! You never know who might be looking to open up their hearts and homes to a lucky kitty. If you'd like to visit them, head on over to Orange County Animal Services here in Orlando, FL, or call 407-254-9140.