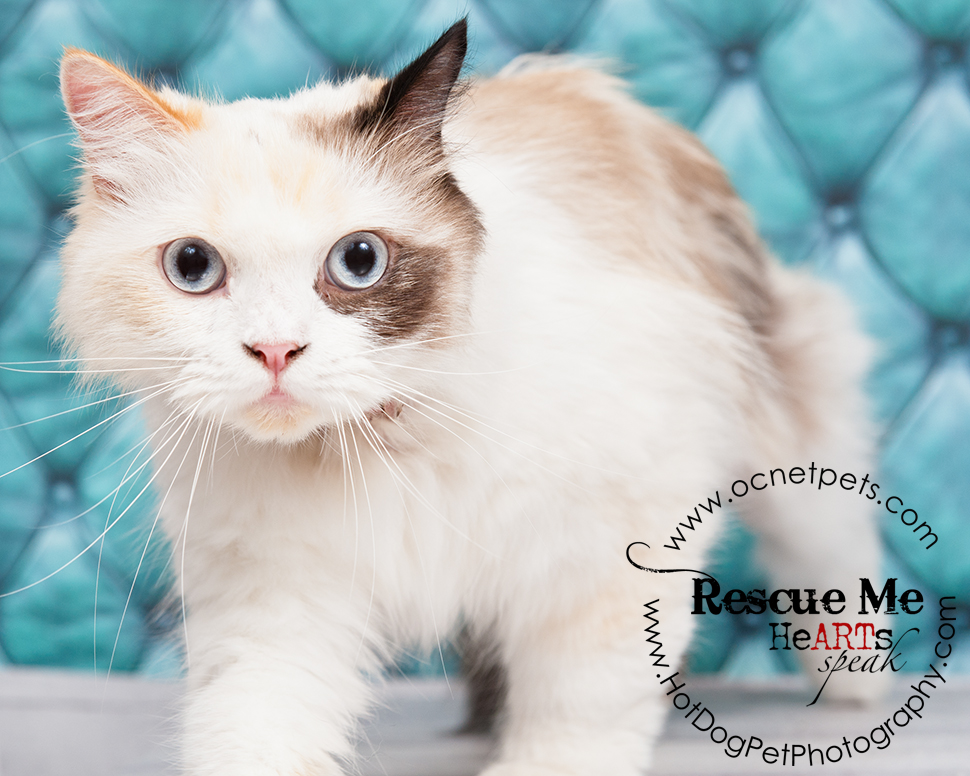 We spent this Sunday at the shelter and photographed a number of beautiful kitties who need new homes. Luckily, for the rest of December, Orange County Animal Services is offering $12 adoptions, which includes spay/neuter, vaccinations and microchip!
We met one very special kitty who desperately needs to find a caring soul to help her. Despite her obvious injuries (she's also quite underweight), she's incredibly gentle and sweet. Please help us share her so she can get out of the shelter and get the medical care she needs!
Update: We were informed that this poor girl was euthanized the day after we photographed her. R.I.P.