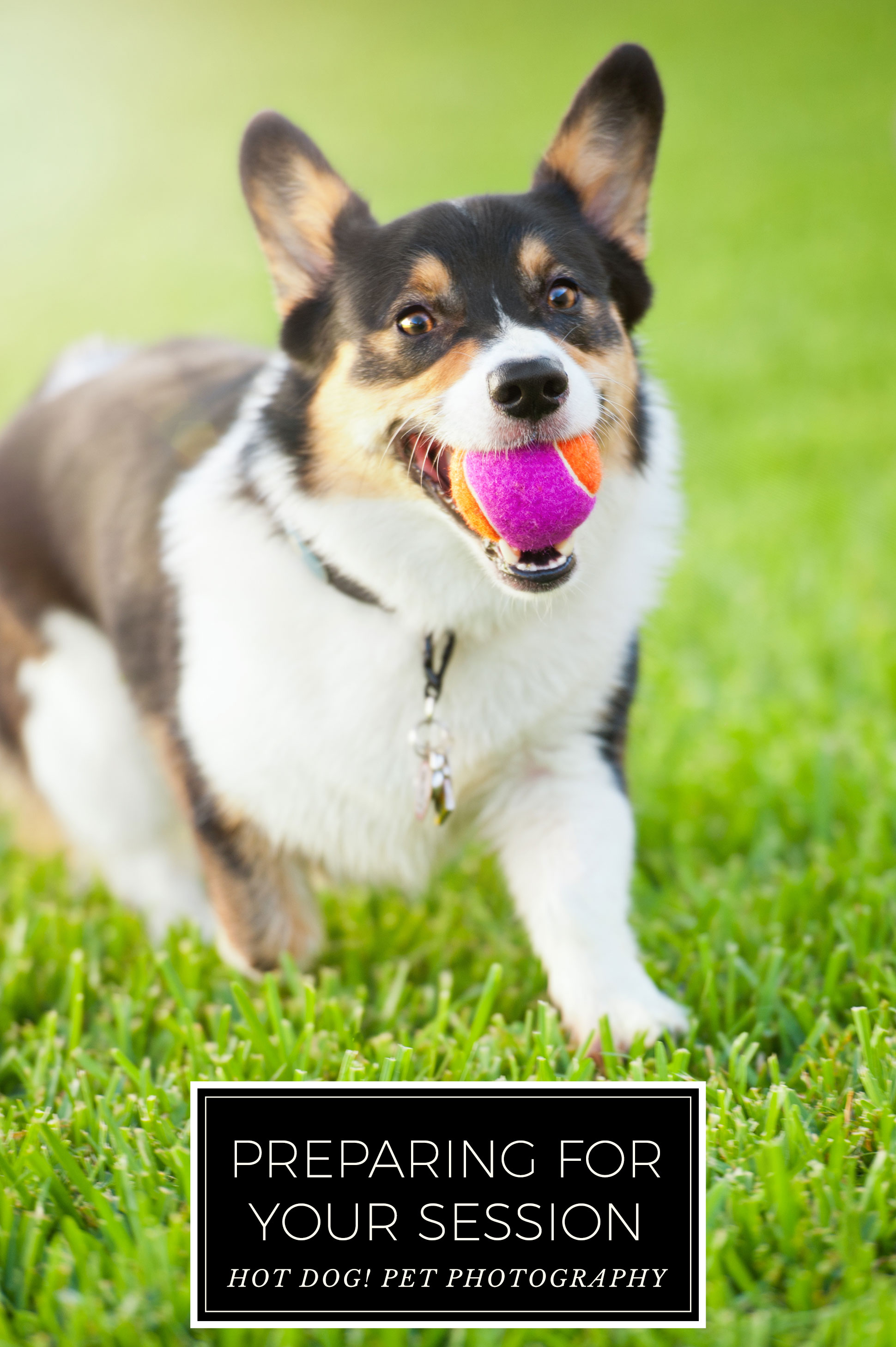 Here are some tips for preparing for your photo session so that it's a stress-free and fun experience for everyone!
Let the dogs out
A well-exercised pet is a well-behaved pet, so it's helpful to take your dog for a 30-minute walk about an hour prior to the session. It's also a good idea to feed him or her a little less than normal before the shoot – when a dog is a little hungry, he or she will be more inclined to behave well for treats!
Grooming
To prepare, we recommend a quick grooming prior to the session to ensure your pet is looking his or her best! It doesn't have to be professional – just a quick brushing, cleaning the eyes, trimming the nails, etc.
If your dog is prone to tear or beard stains, definitely try to clean those up ahead of time.
What to bring with you
Water bowl & bottle or travel bowl
Small hand towel
Leash (the thinner the better)
Plastic potty bags
Favorite treats
Brush or comb
Small squeaky toy or other favorite toys
Lint roller
You're more than welcome to bring any props you think will help us tell the story of your pet! A dapper collar, favorite toys and cute accessories can enhance the session but aren't necessary. Please feel free to ask us for advice on what would look best.
Your pet's safety during this session is our number one priority. You must be present for the entire duration of the session. If you have concerns about your dog being off-leash during the session, please use the leash. However, if you plan to do so, we recommend a thin style of leash such as a retractable Flexi leash, as it will be less noticeable and easier to remove in post-processing.
We look forward to our session with you!