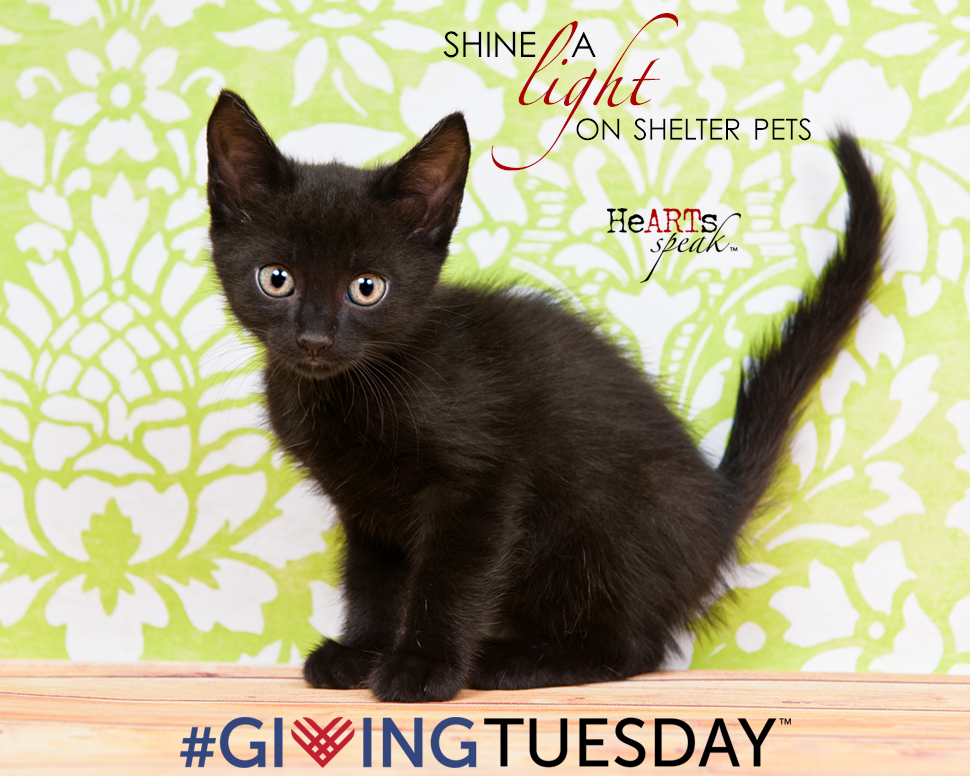 Today is #GivingTuesday, and we wanted to take a moment to share a very important fundraiser we're participating in called Shine a Light on Shelter Pets. We're members of HeARTs Speak, an international network of photographers, authors, artists and advocates using their talents to shine a light on the homeless animals in their communities. This is their very first fundraiser, and their goal is to raise $20,000 to help ensure that no animal goes unseen.
So, what is #GivingTuesday? As the GivingTuesday.org website states, ""We have a day for giving thanks. We have two for getting deals. Now, we have #GivingTuesday, a global day dedicated to giving back. On Tuesday, December 2, 2014, charities, families, businesses, community centers, and students around the world will come together for one common purpose: to celebrate generosity and to give."
Around the U.S., 5 million companion animals enter shelters each year, and 3.5 million of those won't make it out alive. The work we do saves live, and this fundraiser is all about making quality photos the standard for every pet. They all deserve the same chance at life and love, and we're working very hard to give them that chance.
Whether you just love animals, or your life has been made better by a rescue pet, we ask that you please make a donation in honor of #GivingTuesday! Any amount, large or small, is incredibly important and will help a very important cause.
Please visit the following link to learn more about the fundraiser and to donate online: Shine a Light on Shelter Pets. Thank you for your generosity and support!