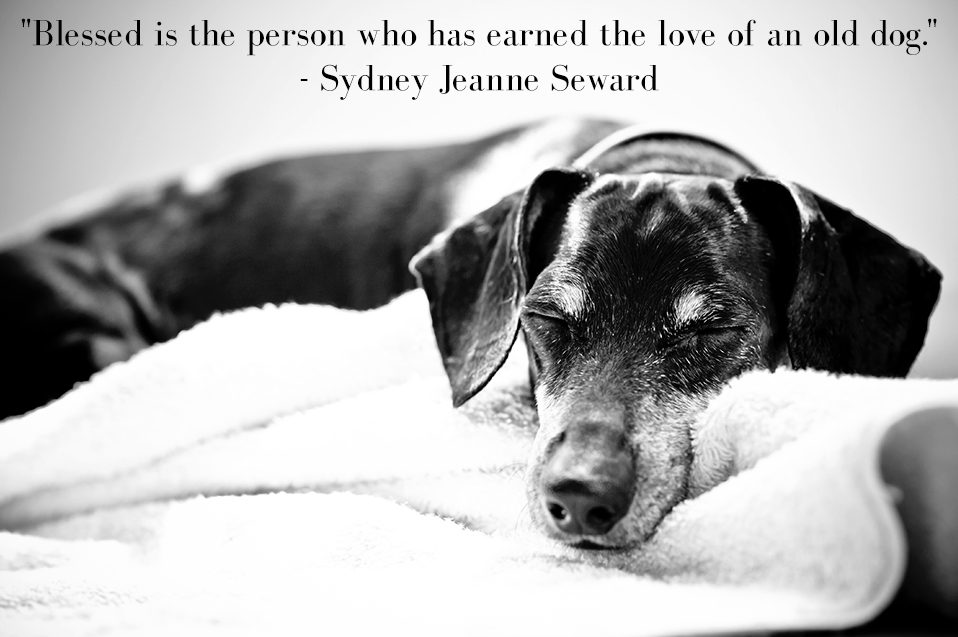 If you follow pet-related news, chances are you've heard the phrase "Joy Session." The term was pioneered by a pet photographer in Minnesota, Sarah Beth Photography (make sure you check out her work – she's phenomenal). Though the name for these types of sessions may vary from photographer to photographer (we call them Cherished Companion sessions), the concept is more or less the same: capturing images of an elderly or terminally ill pet with his or her owners.
No one wants to think about losing their furry family members, but the fact is it's inevitable. The idea behind these special sessions is to create lasting memories of a pet's unbreakable bond with his or her human.
We offer our Cherished Companion sessions to help celebrate life rather than mourn loss. Though we feel it's important to capture all the milestones in your life with your pets (even if it's simply chronicling daily life with Instagram), we truly hope you'll consider commemorating your pet as he or she enters those beautiful twilight years.
To learn more about our Cherished Companion sessions, click here.