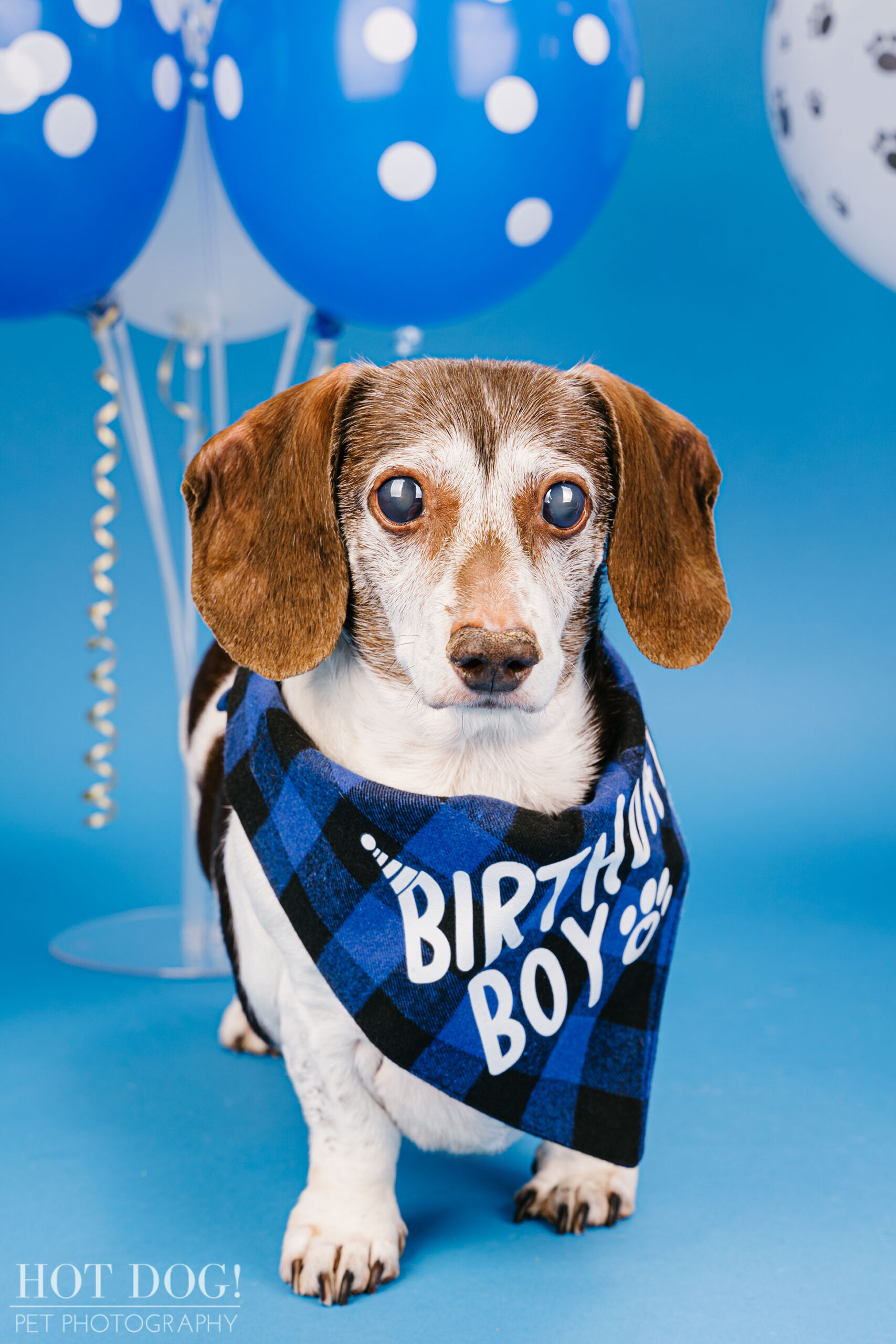 This past weekend, our Hot Dog! family celebrated Logan's 16th birthday! In honor of such a momentous occasion, we decided a true celebration was in order, so we blew up some balloons, got out the party hats, and treated him to a special birthday cookie from Woof Gang Bakery & Grooming Lake Nona!
Logan has been amazing companion to us both for the past 16 years, and we are so grateful for every day we have with him.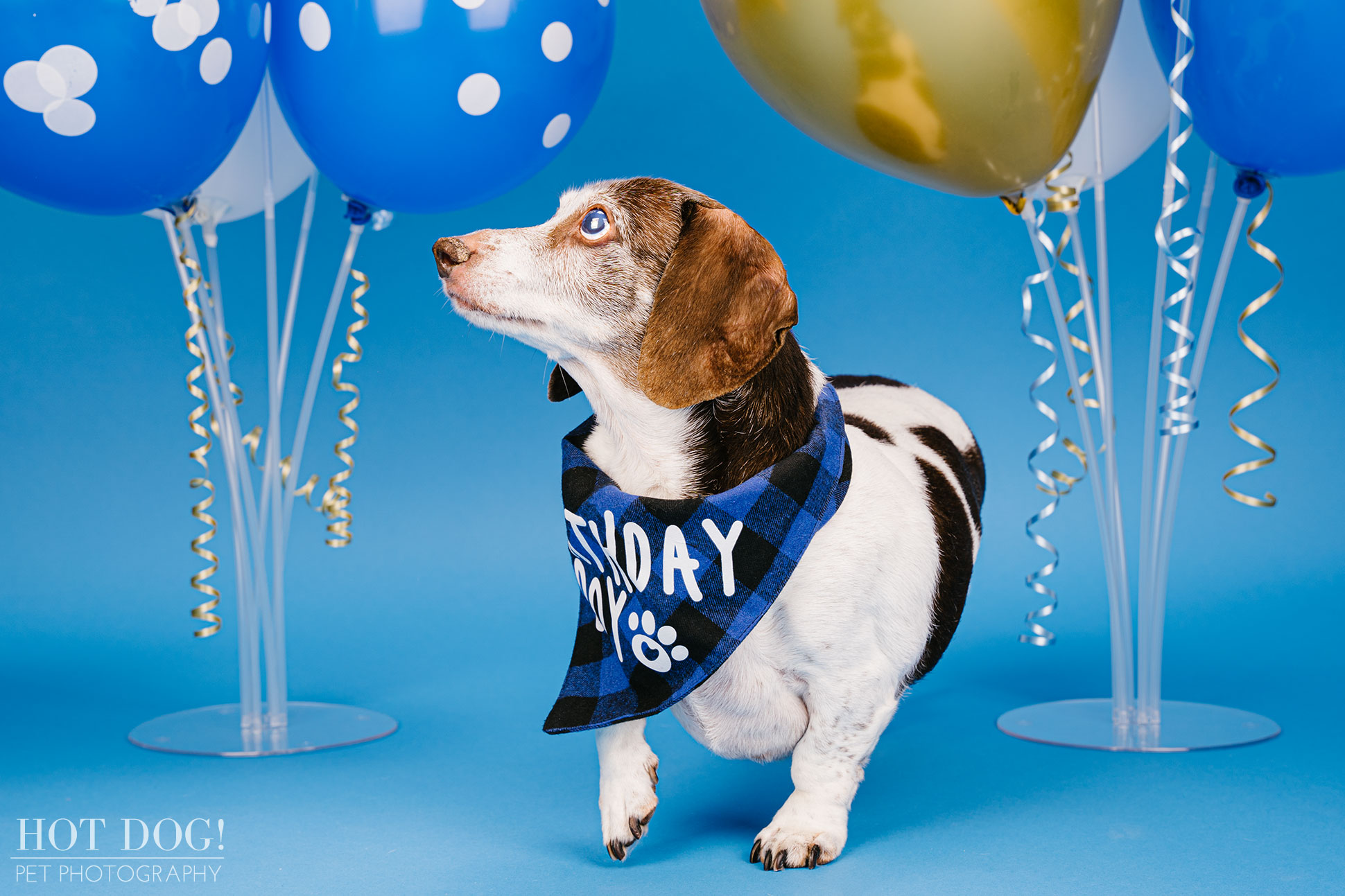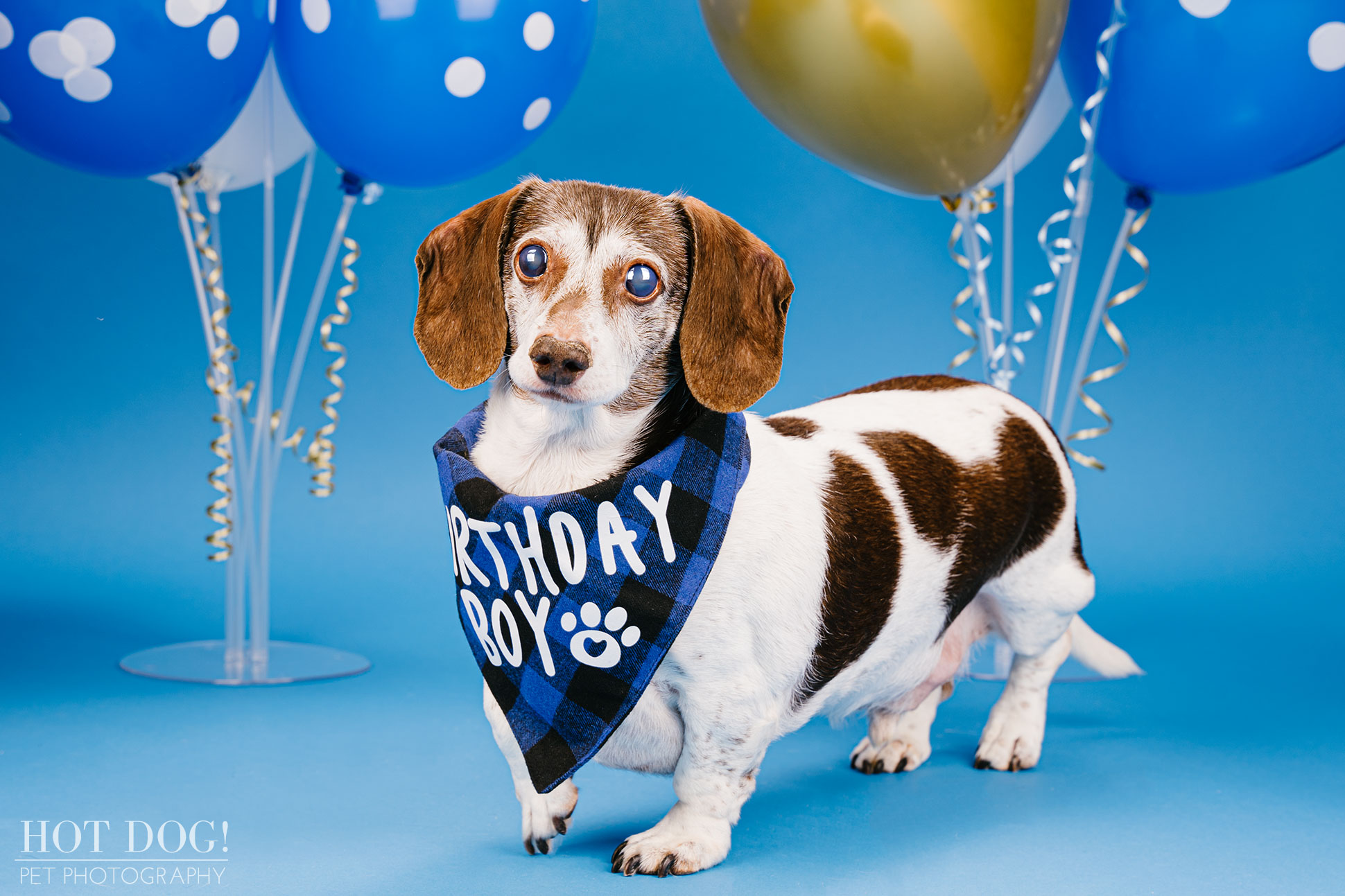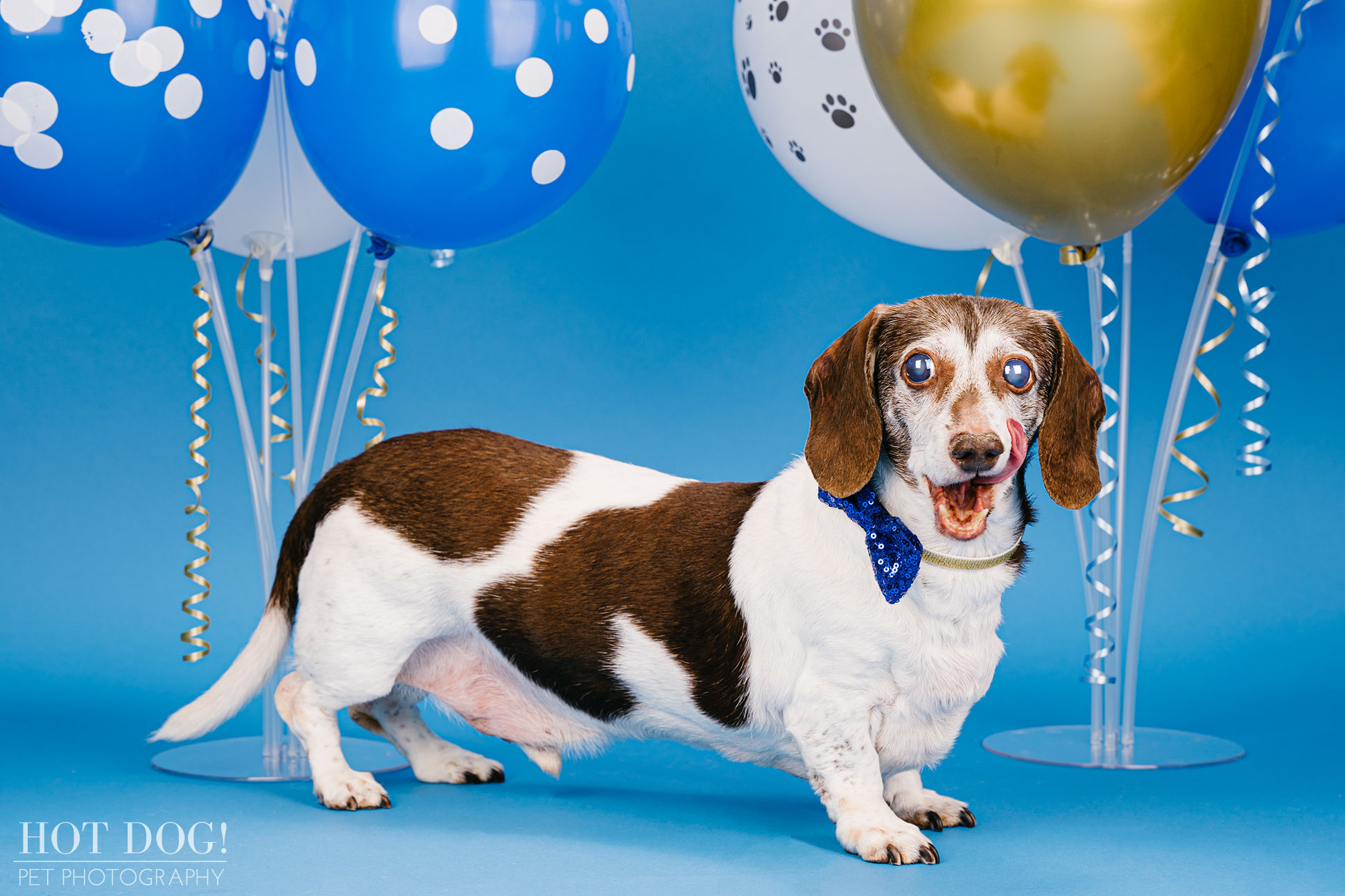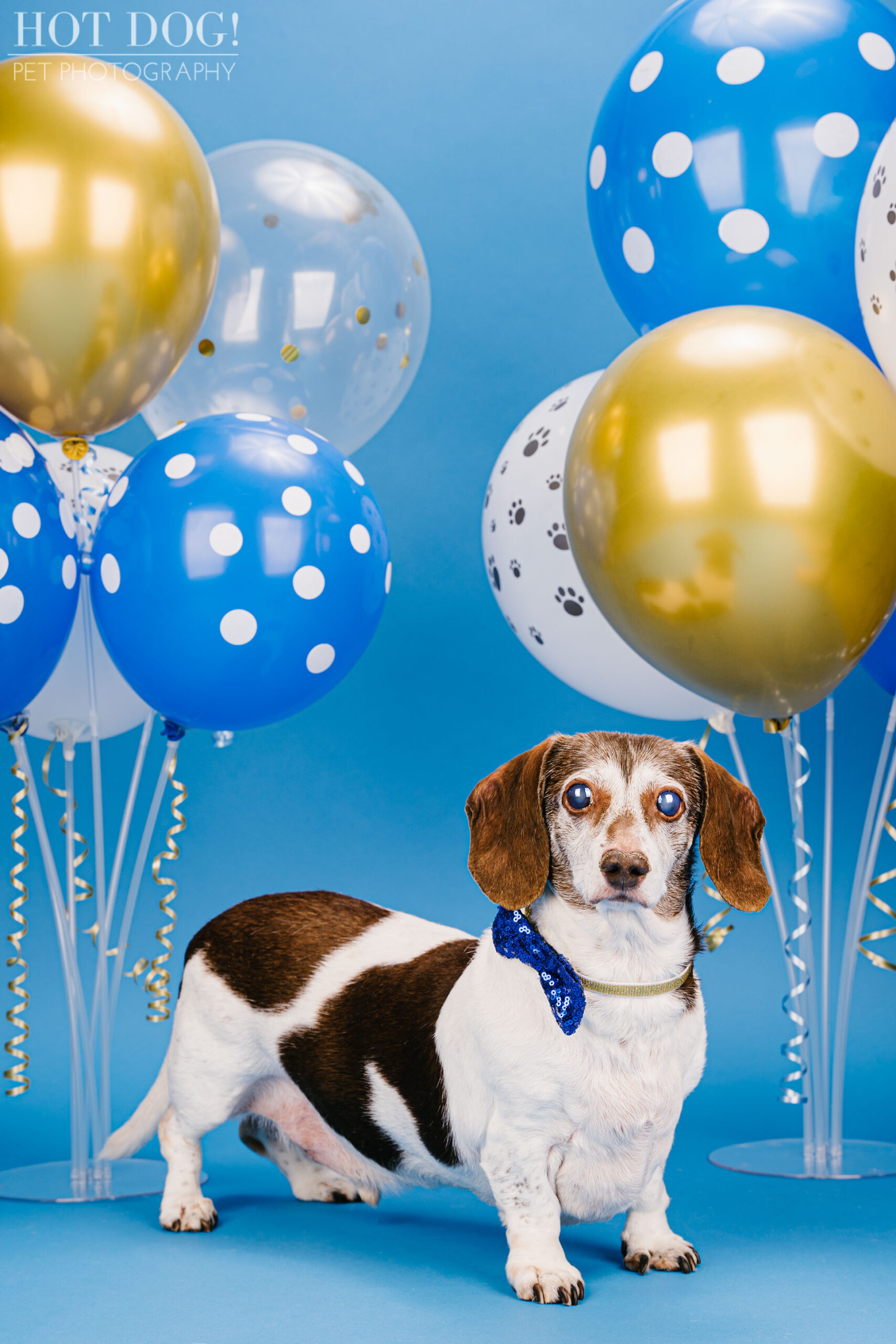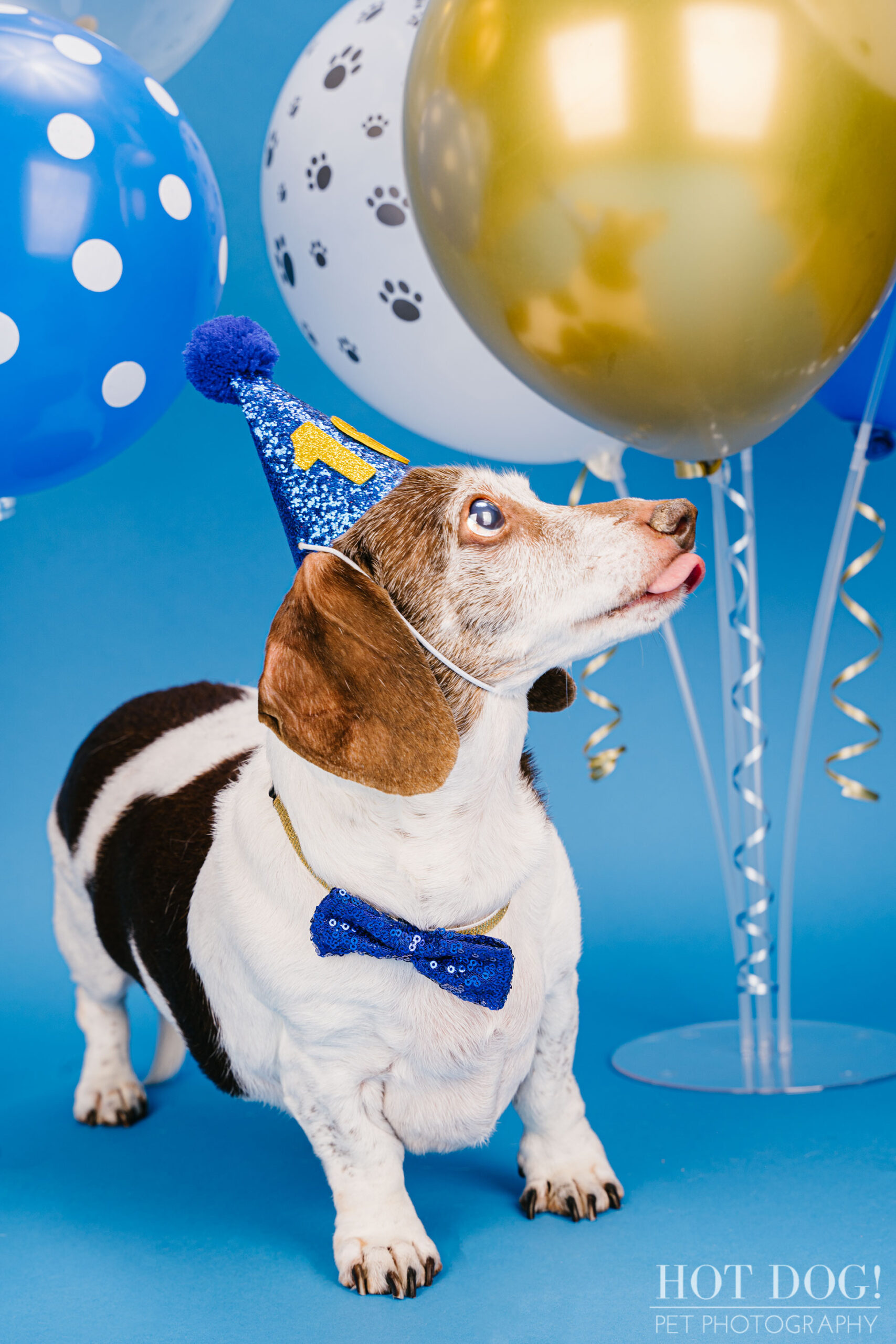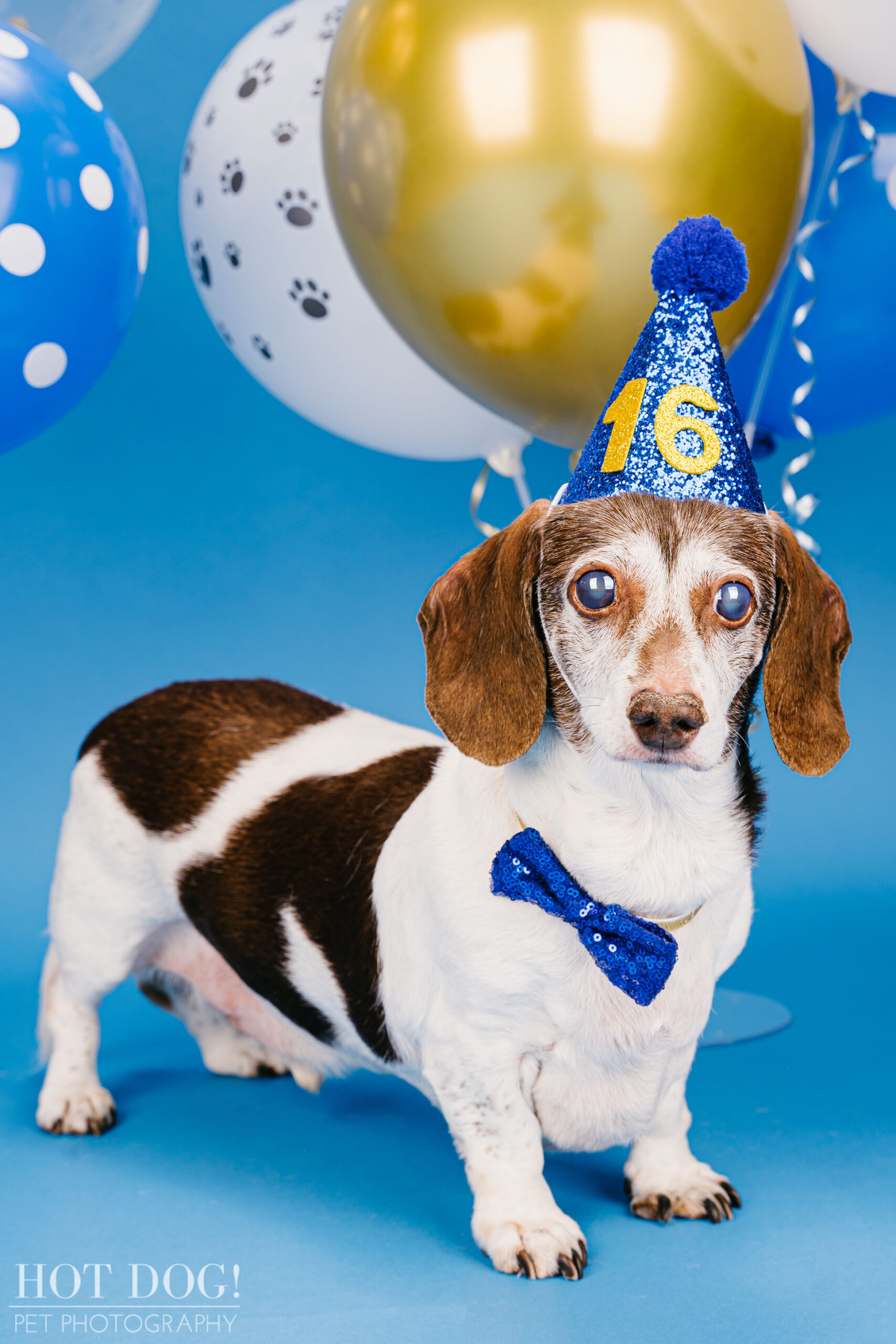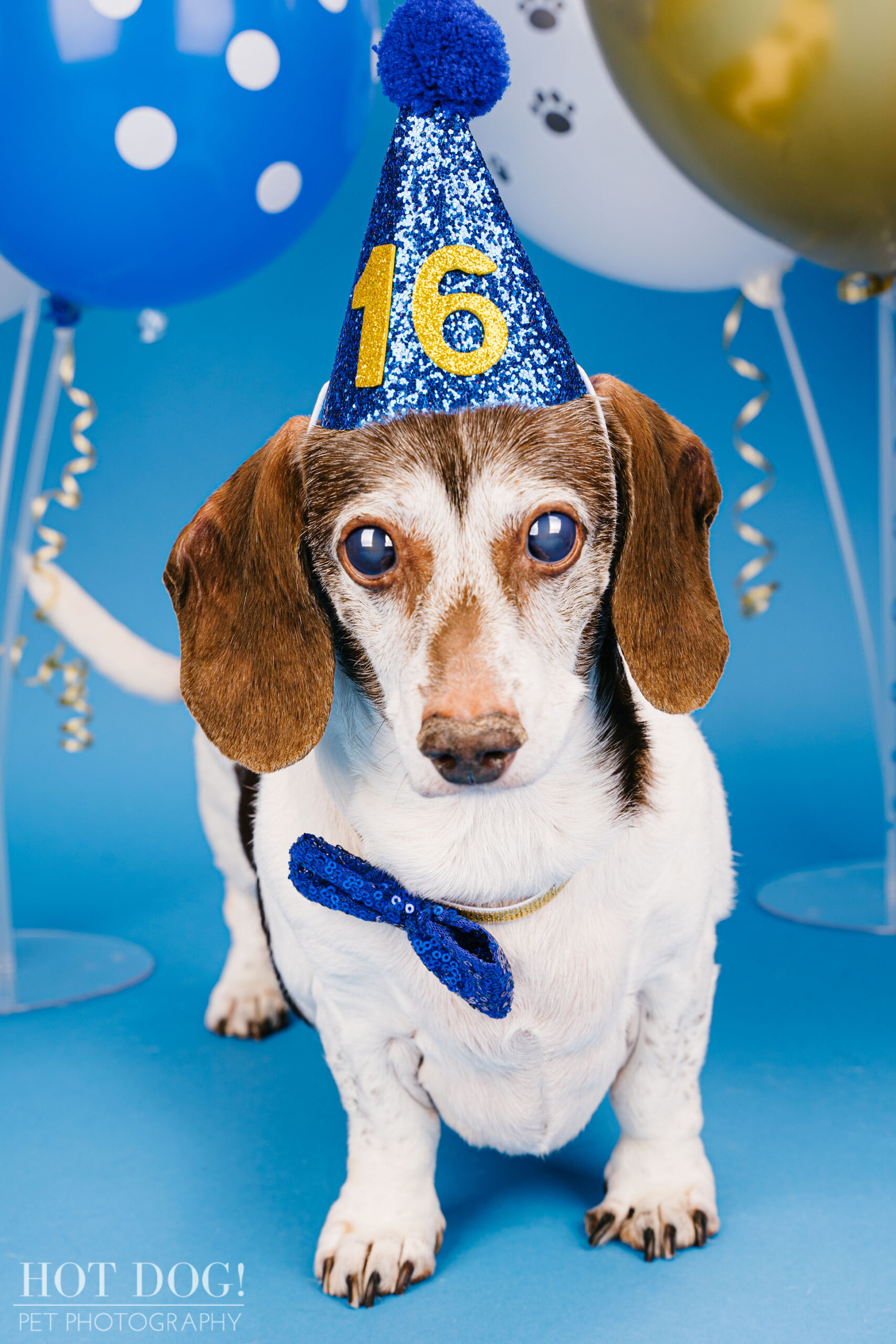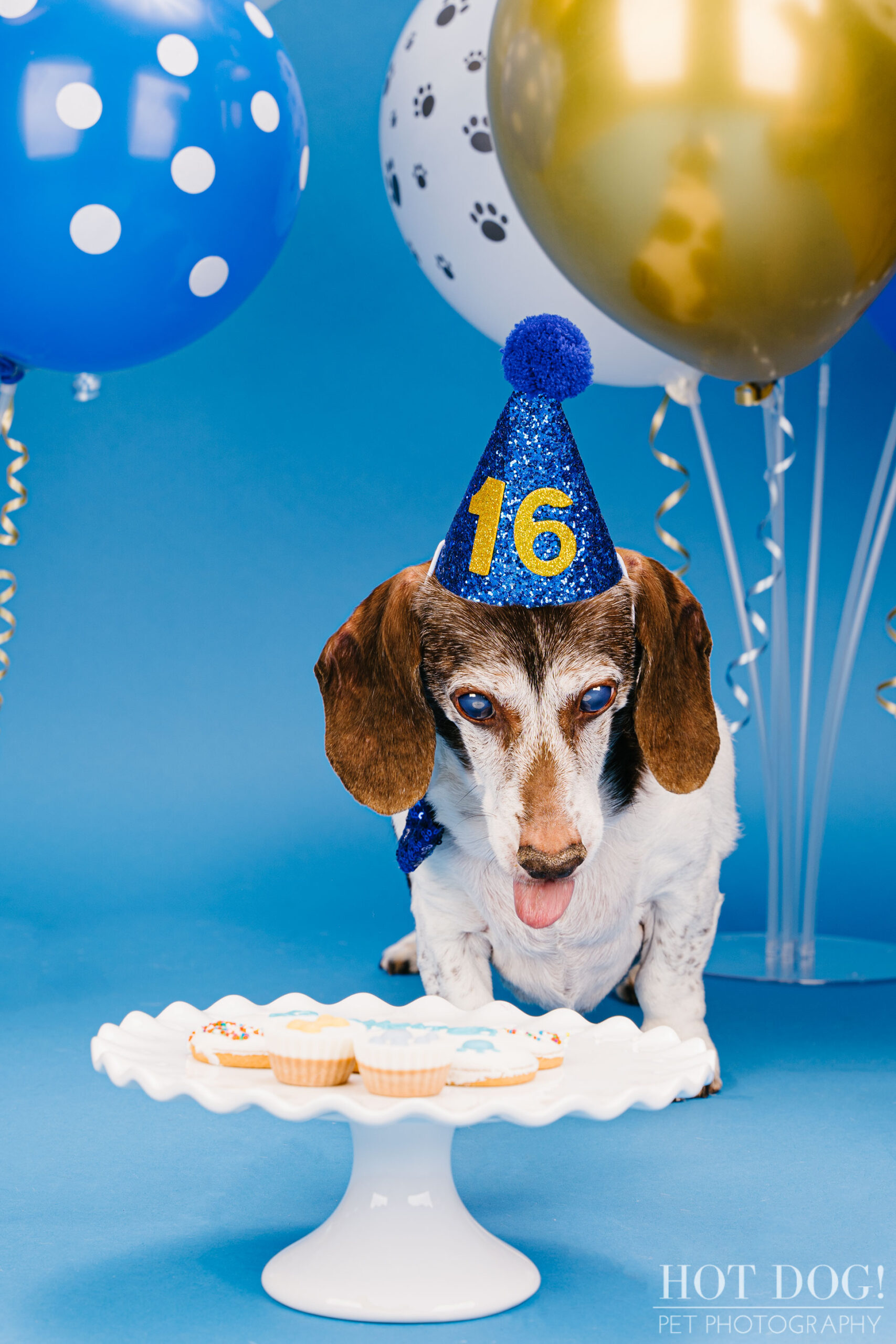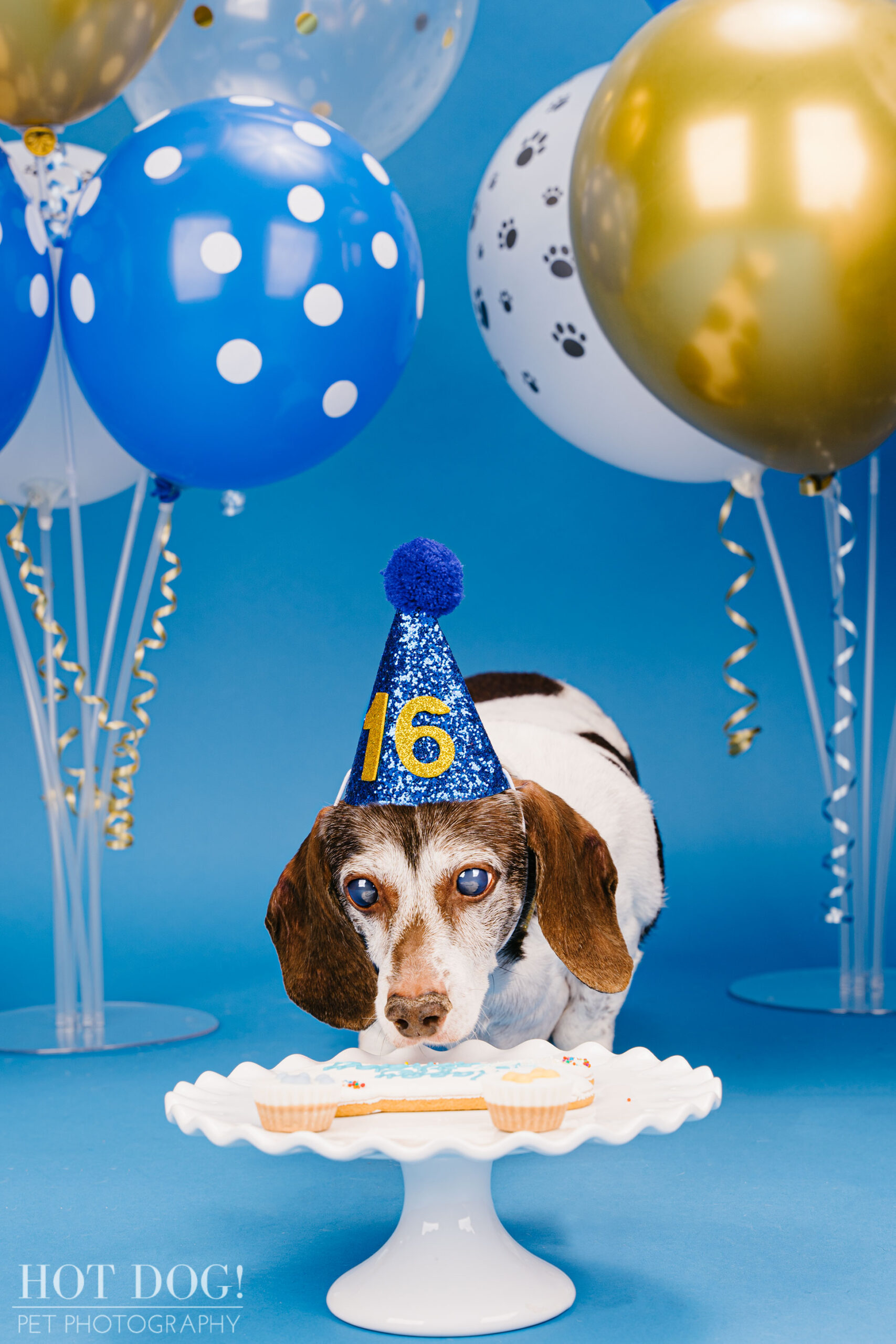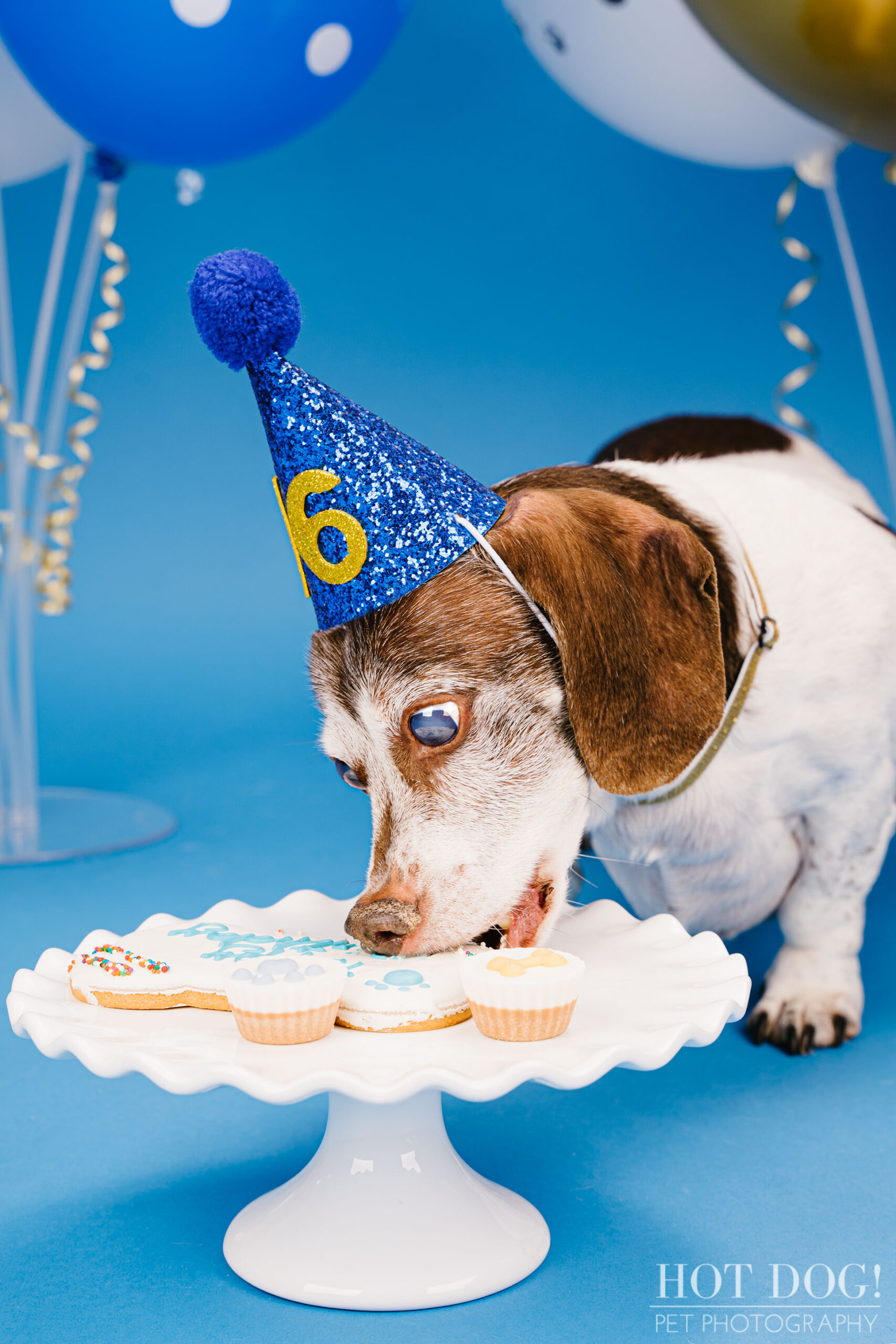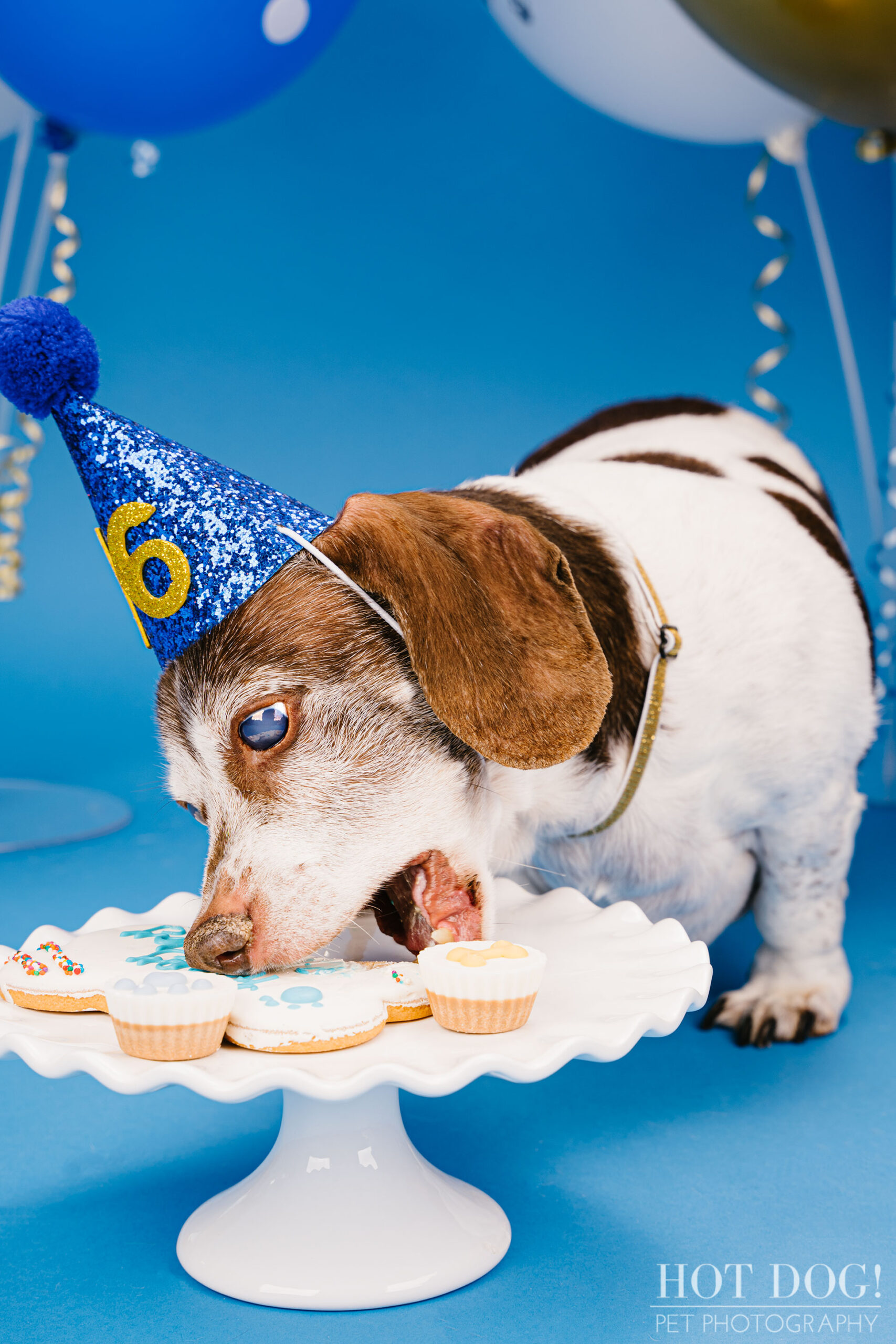 Dog birthday photo sessions are a great way to bond with your furry friend and create lasting memories. Contact us today for help celebrating your pet's birthday!