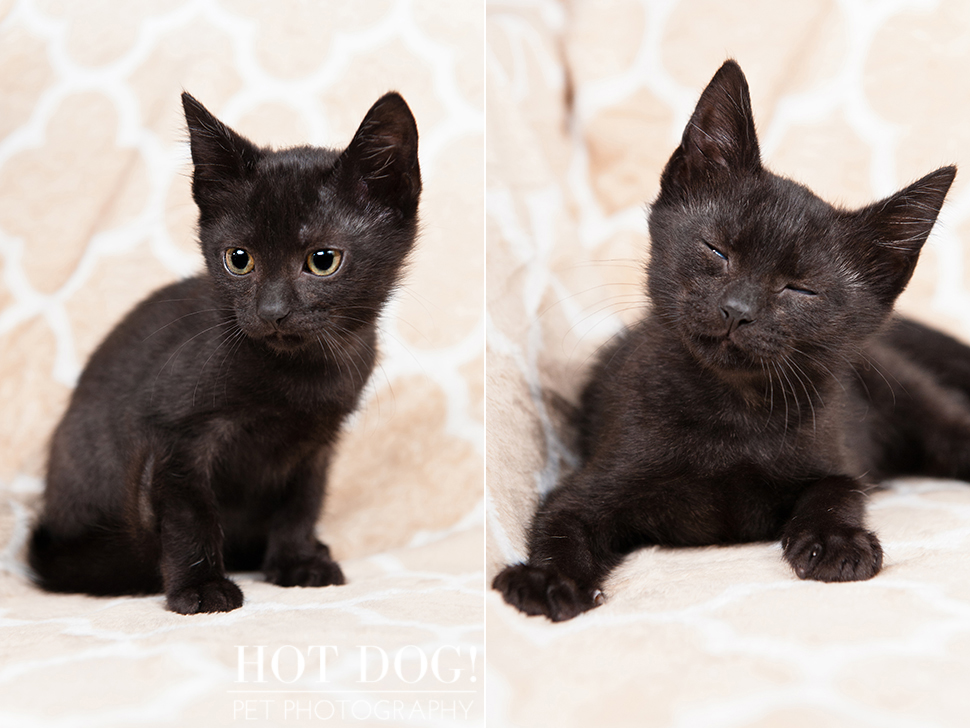 We photographed these three cuties named after "The Nightmare Before Christmas" yesterday! They were bottle fed and fostered by a good Samaritan because they were tossed into a trash bag by a landscaping crew and then thrown into a pond. Luckily, a kind jogger jumped in to save them!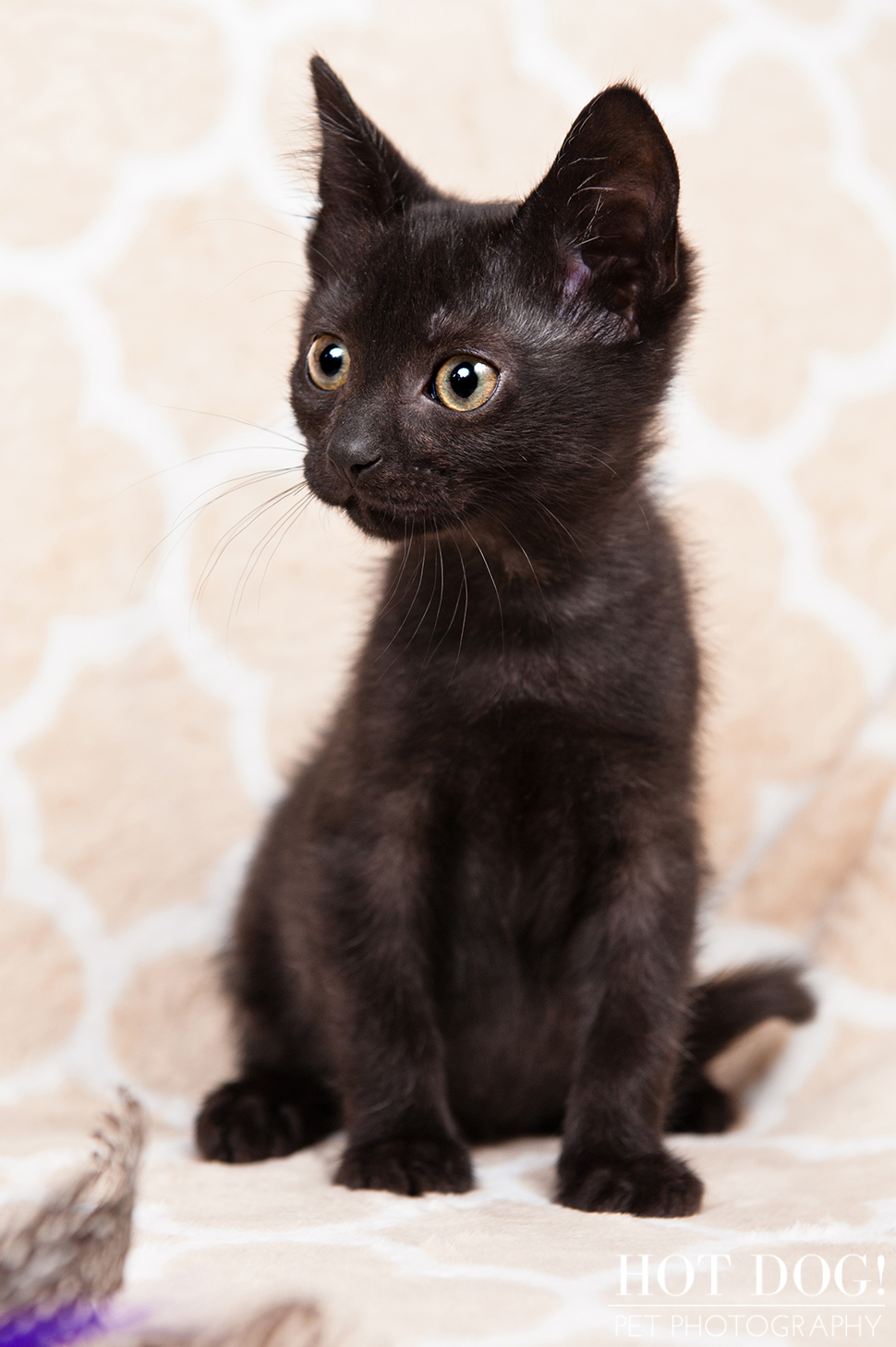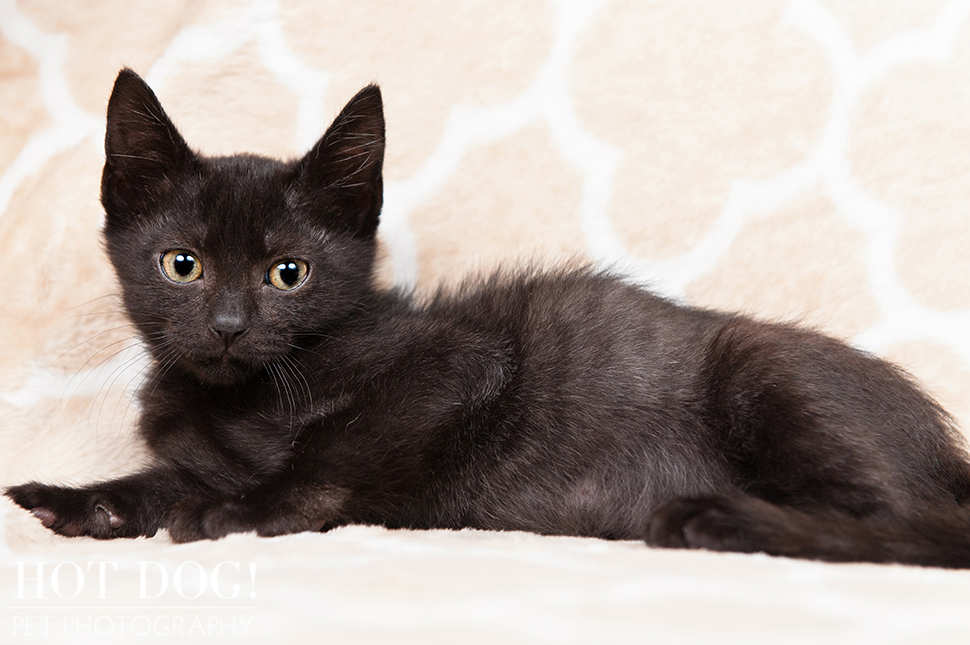 My name is Jack! I love toys and to play. I also love people, cats and dogs. I am the most active of the group. The kids laugh when they stop playing with me because I will play with my toys alone and give them disappointed looks. After all, their job is to play with me!
My markings look like tabby black/micro, but they might change as I am growing a new coat.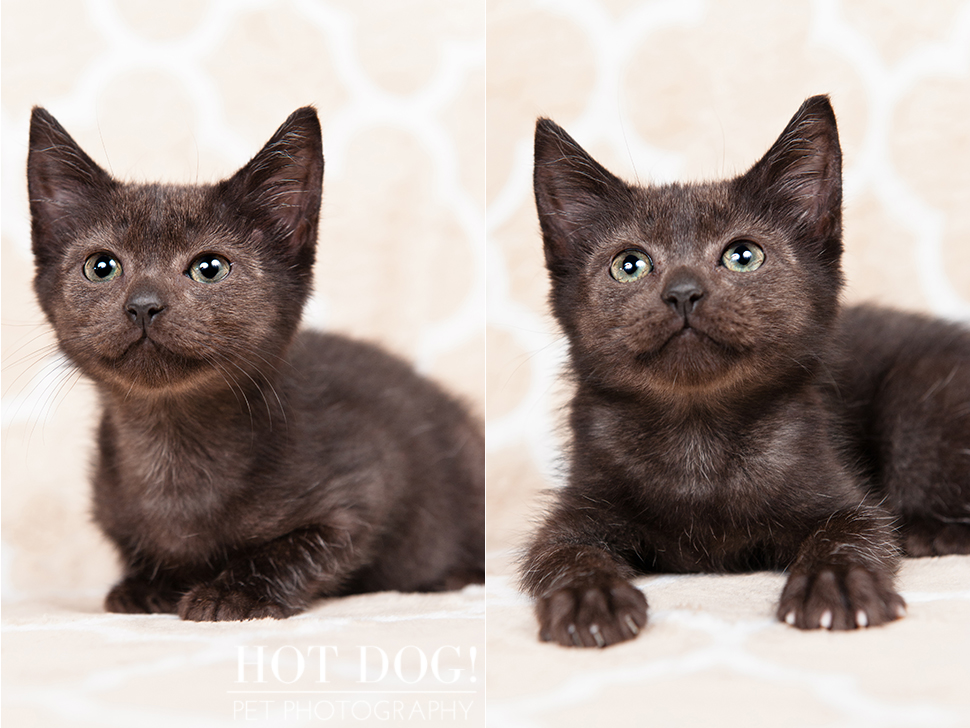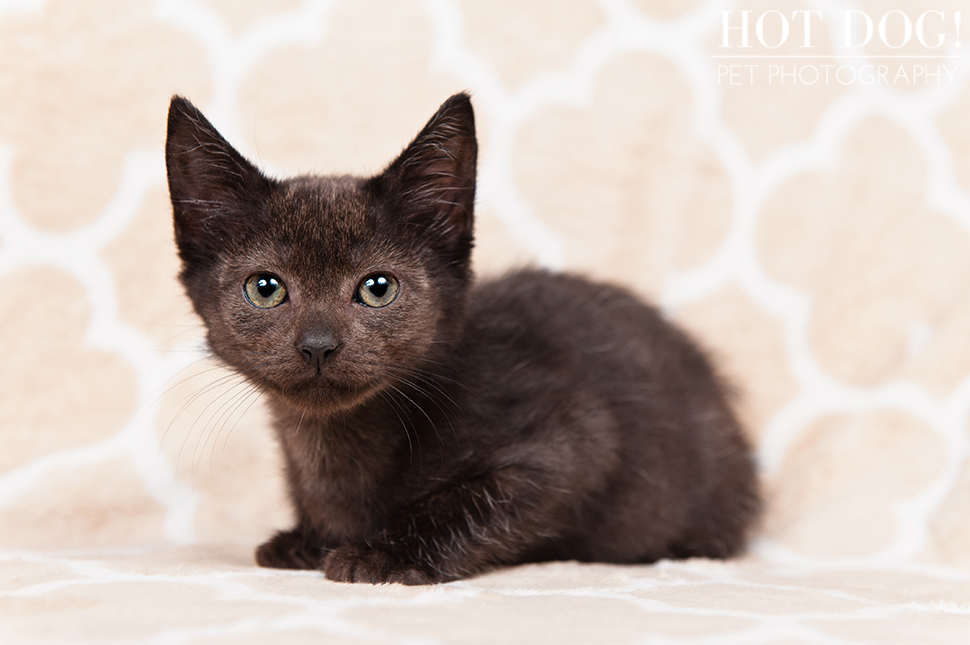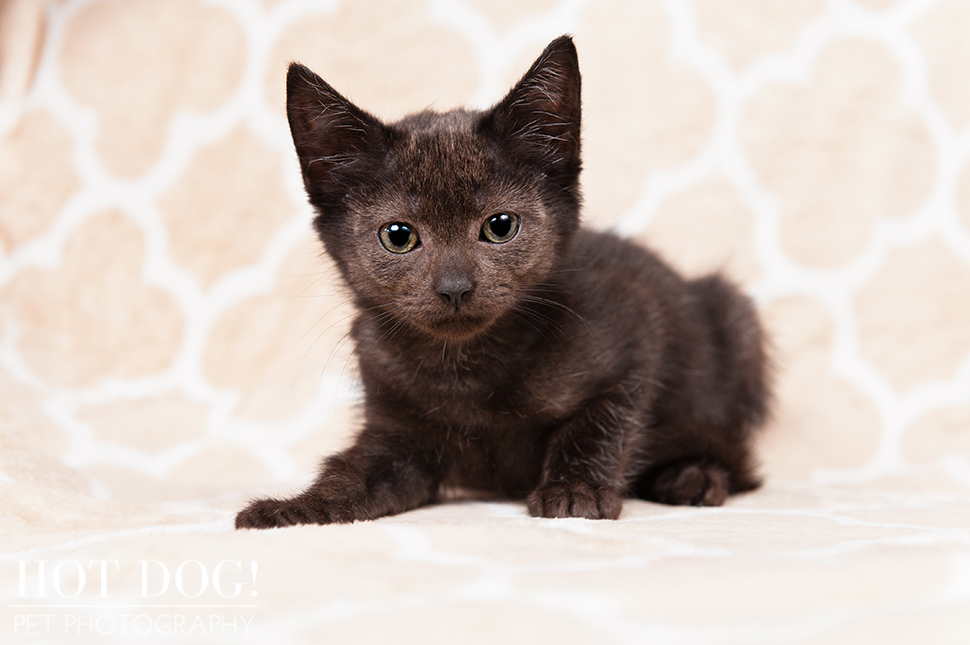 My name is Oogie Boogie! I am a snuggle monster, love people, cats and dogs. I am the most inquisitive of the group. My foster mom laughs at me and my exploration of the house. I like to walk the perimeter like I am on security patrol. Nothing new gets past me. Don't let my weird smile fool you… I will patrol and watch your kids. I am not a jet black, I have brown in my face and random gray hairs on my body. Foster mom says I am mature for my age. I am only nine weeks and the smallest of my litter but that doesn't stop me one bit.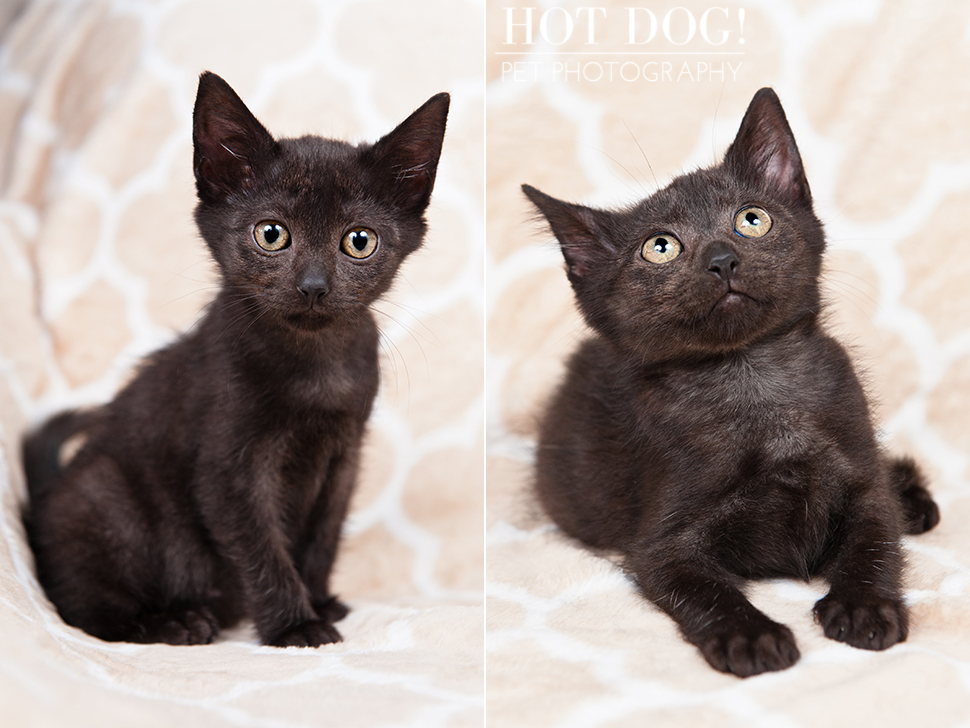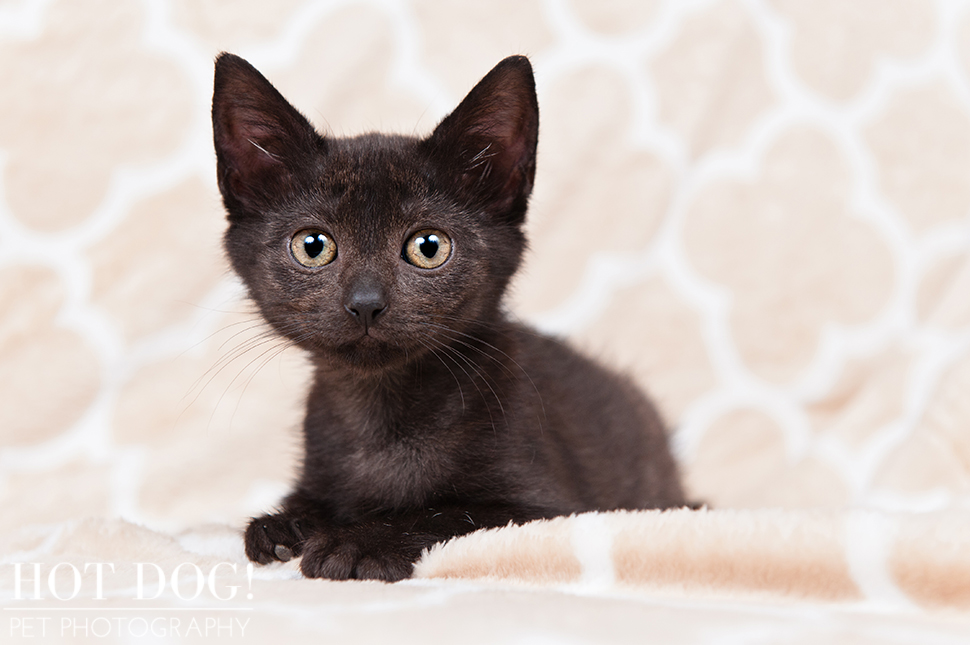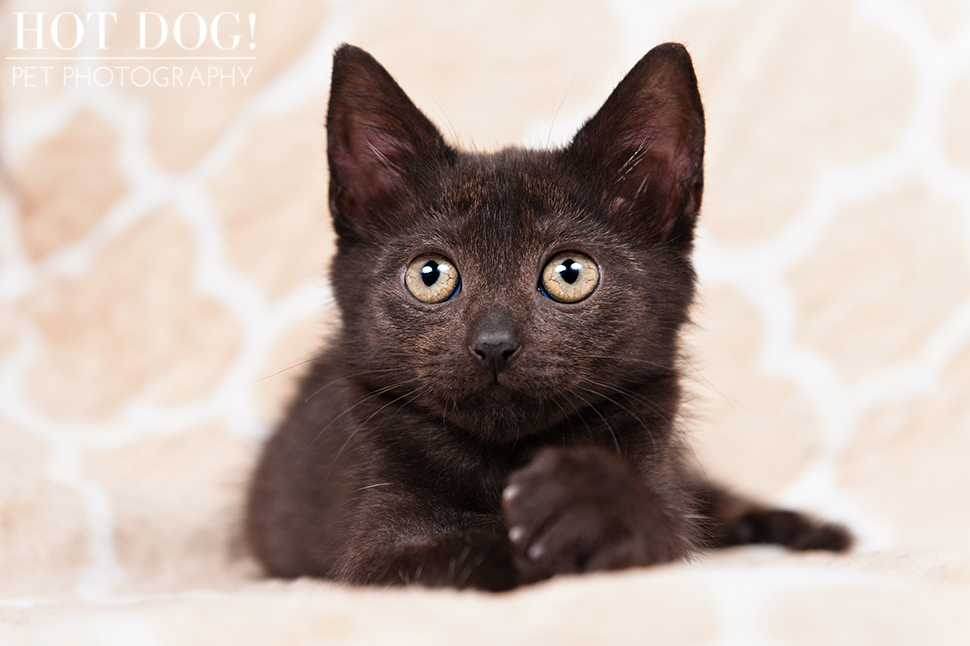 This is Sally! She has already been adopted, but Jack and Oogie Boogie still need forever homes, so please share! Their adoption fee of $60 includes neuter, shots, deworming and flea prevention.