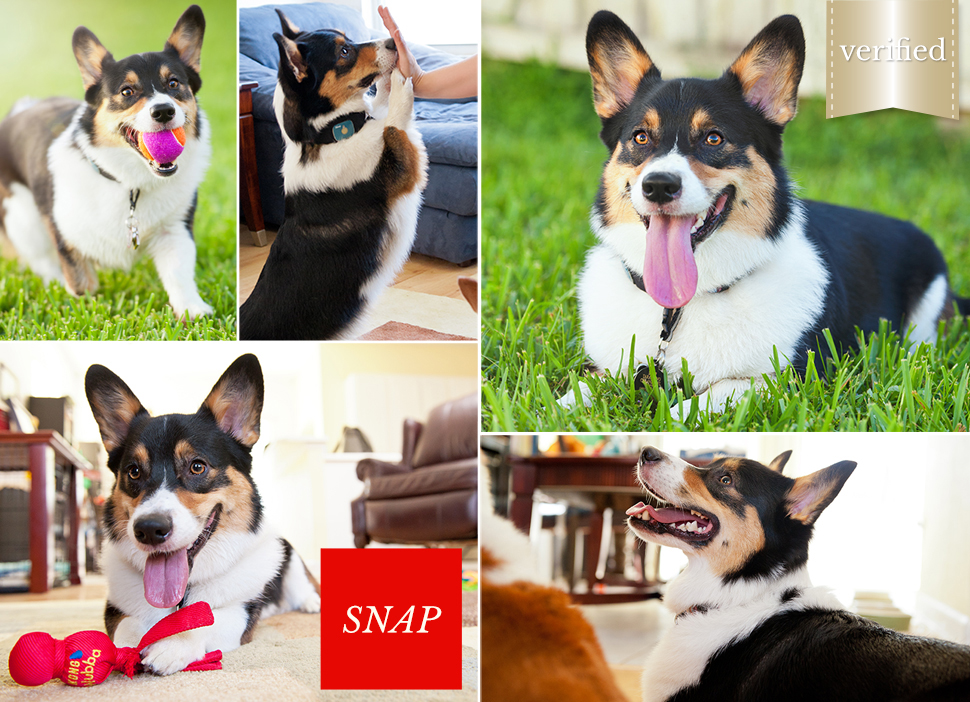 Basic Information
| | |
| --- | --- |
| Name: | Snap |
| Breed: | Pembroke Welsh Corgi |
| Gender: | Male |
| Color / Markings: | Tricolor |
| Coat Type: | Short |
| Age: | September 12, 2011 DOB |
Personality, Energy & Additional Info
Commands and/or tricks:
Sit, down, play dead, stay, paw, high five, jump up, come
Unique physical traits:
Motivation:
Treats and food, frisbees, chuckit ball thrower, and things his sister wants.
Personality traits:
- Confident
- Playful
- Curious
- Laidback
- Affectionate
- Athletic
Additional info:
Happy go lucky. Likes other small dogs but doesn't like big dogs. Doesn't like to picked up. Talks back if he doesn't feel like doing something.
Notes
| | |
| --- | --- |
| Owner willing to be in photos if human models required: | Yes |
| Photographed & verified by Hot Dog! Pet Photography | Yes |