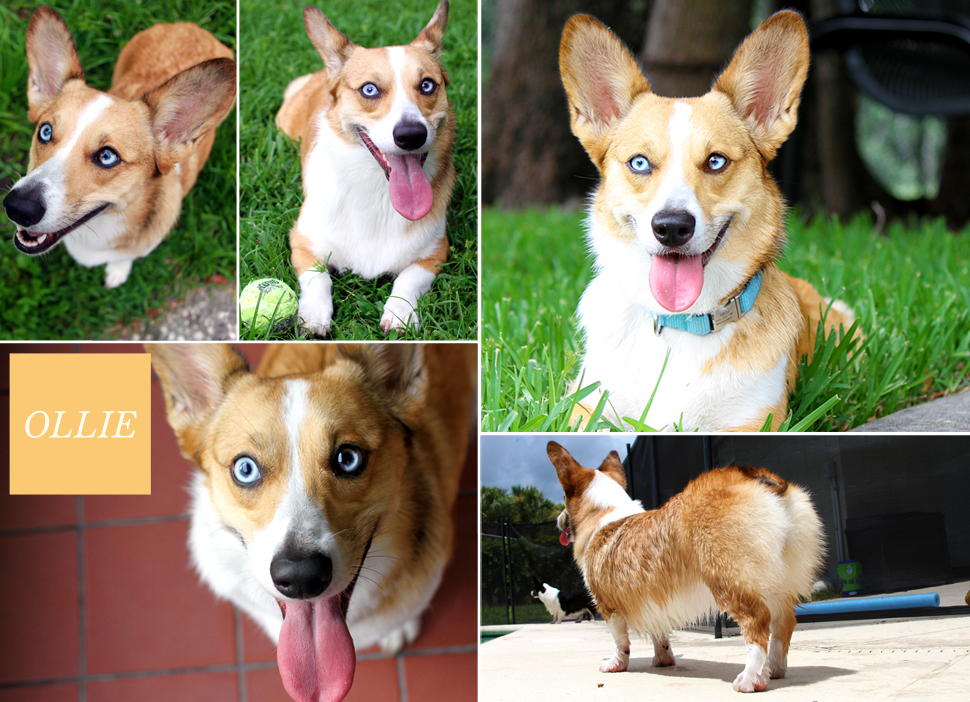 Basic Information
| | |
| --- | --- |
| Name: | Ollie |
| Breed: | Pembroke x Cardigan Welsh Corgi |
| Gender: | Female |
| Color / Markings: | Orange and white |
| Coat Type: | Short |
| Age: | June 4, 2012 DOB |
Personality, Energy & Additional Info
Commands and/or tricks:
Ollie can sit, stay, lay down and bring a ball back. She also gives kisses on command.
Unique physical traits:
Ollie has blue eyes, which is pretty rare for an orange and white corgi. One eye is complete blue, and the other is half brown and half blue.
Motivation:
Ollie loves food and will do anything for it. And for an extra umpf, flash her a tennis ball and she goes crazy!
Personality traits:
- Confident
- Playful
- Curious
- Affectionate
- Excitable
- Athletic
Additional info:
Ollie has her basic obedience down but other than that, let's say she is a free spirit. She loves people and LOVES children. She is the most gentle dog with kids and follows toddlers around by doing an army belly crawl so she doesn't frighten them. She loves loves loves belly rubs.
Notes
| | |
| --- | --- |
| Owner willing to be in photos if human models required: | Yes |
| Photographed & verified by Hot Dog! Pet Photography | No |