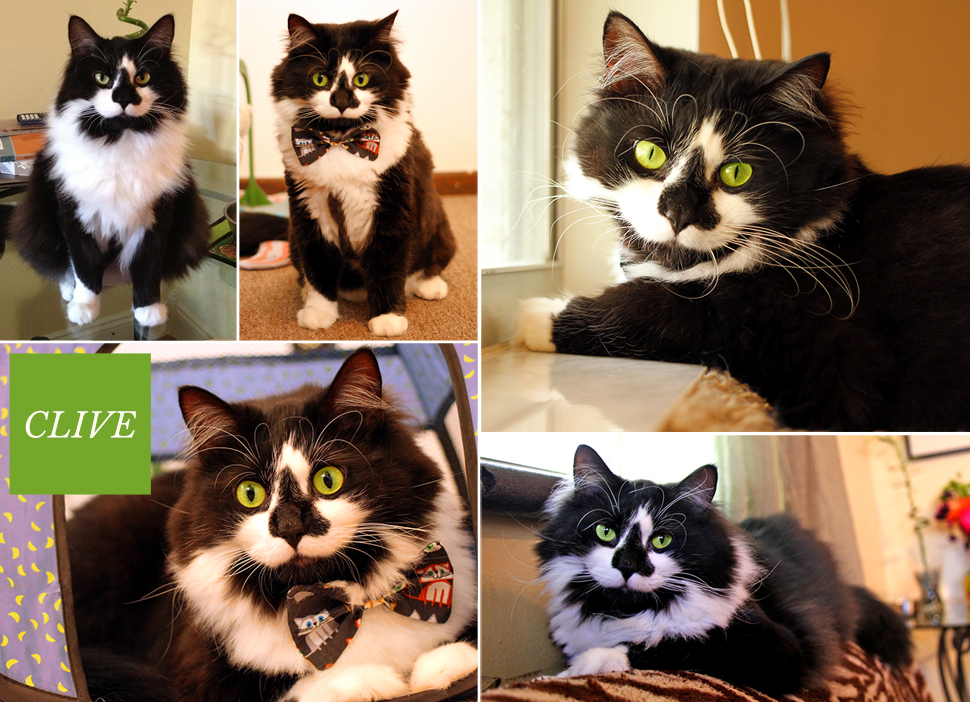 Basic Information
| | |
| --- | --- |
| Name: | Clive |
| Breed: | Domestic Shorthaired Cat |
| Gender: | Male |
| Color / Markings: | Black and white |
| Coat Type: | Medium - Long |
| Age: | September 19, 2011 DOB |
Personality, Energy & Additional Info
Commands and/or tricks:
Unique physical traits:
Motivation:
Clive comes to toys, treats and cat nip.
Personality traits:
- Confident
- Playful
- Curious
- Laidback
- Excitable
Additional info:
Clive is one of the most calm kitties I have ever met. He loves to play with our dogs and has an unmatchable confidence.
Notes
| | |
| --- | --- |
| Owner willing to be in photos if human models required: | Yes |
| Photographed & verified by Hot Dog! Pet Photography | No |