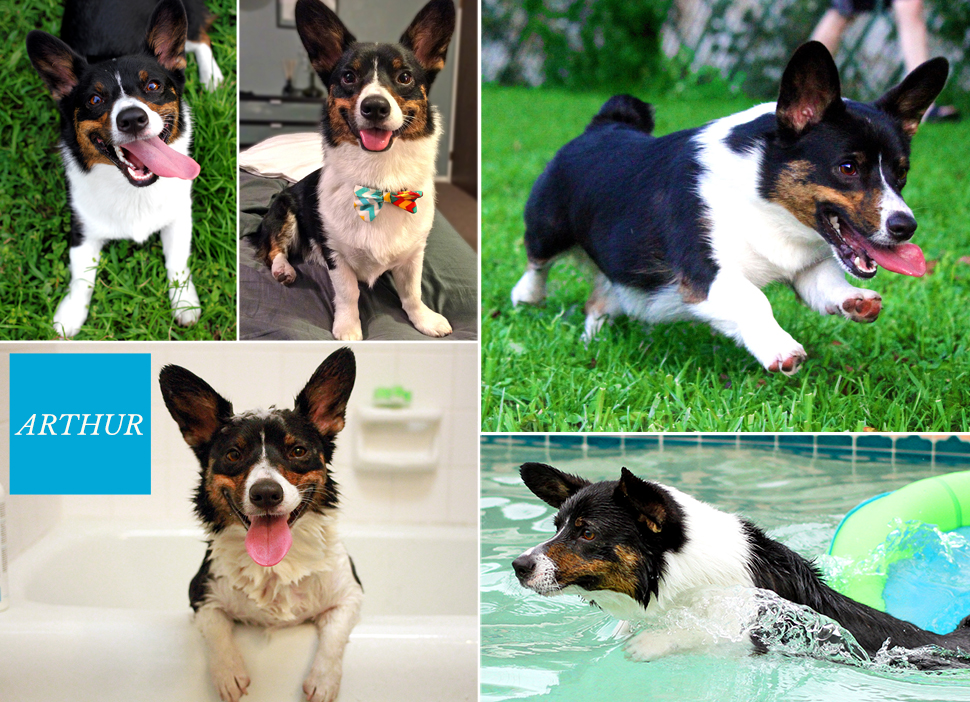 Basic Information
| | |
| --- | --- |
| Name: | Arthur |
| Breed: | Pembroke x Cardigan Welsh Corgi |
| Gender: | Male |
| Color / Markings: | Tricolor |
| Coat Type: | Short |
| Age: | December 13, 2012 DOB |
Personality, Energy & Additional Info
Commands and/or tricks:
Arthur can sit, lay down, stay, jumps to catch a ball and is learning new ones everyday!
Unique physical traits:
Arthur is is a forever pup! He is a little smaller than most corgis (24 pounds), and has a sweet puppy look about him. He is a professional heart melter basically!
Motivation:
Arthur is a people pleaser. He will do anything for a treat, ball, or a "good boy."
Personality traits:
- Playful
- Curious
- Laidback
- Affectionate
- Excitable
- Athletic
- Shy
Additional info:
I have never met a dog so eager to please. Arthur can be a little shy around strangers at first but within a few treat exchanges he is a social butterfly!
Notes
| | |
| --- | --- |
| Owner willing to be in photos if human models required: | Yes |
| Photographed & verified by Hot Dog! Pet Photography | No |