In addition to custom pet photography, we also offer greeting cards for pet lovers! Erika has never formally studied art, but her love of graphic design led her to try her hand at illustrating pets. All of her work is hand-drawn completely digitally with Adobe Illustrator, Photoshop and a Wacom Tablet!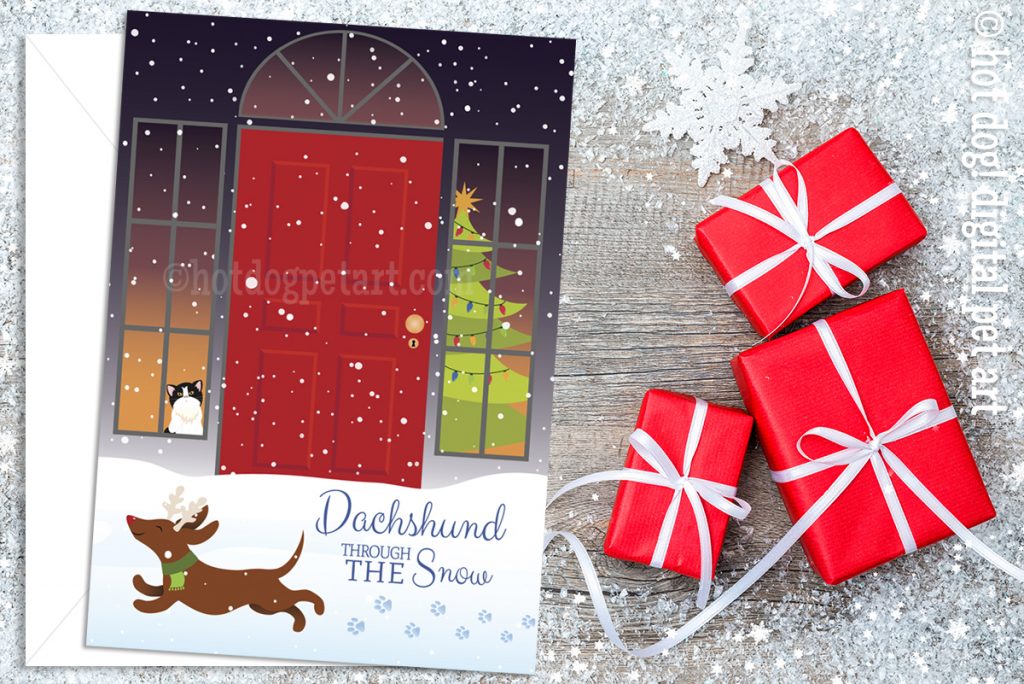 Hot Dog! Pet Art on Etsy
To shop for the original greeting card designs you see here, please visit our shop on Etsy!